The Shaving Dutchman
Welcome to my little place on the internet where I post my SOTD pictures. I always have been fond of photography and since I started wet shaving, I combined the two in a sort of signature style. I hope you enjoy.
There are 427 posts in total.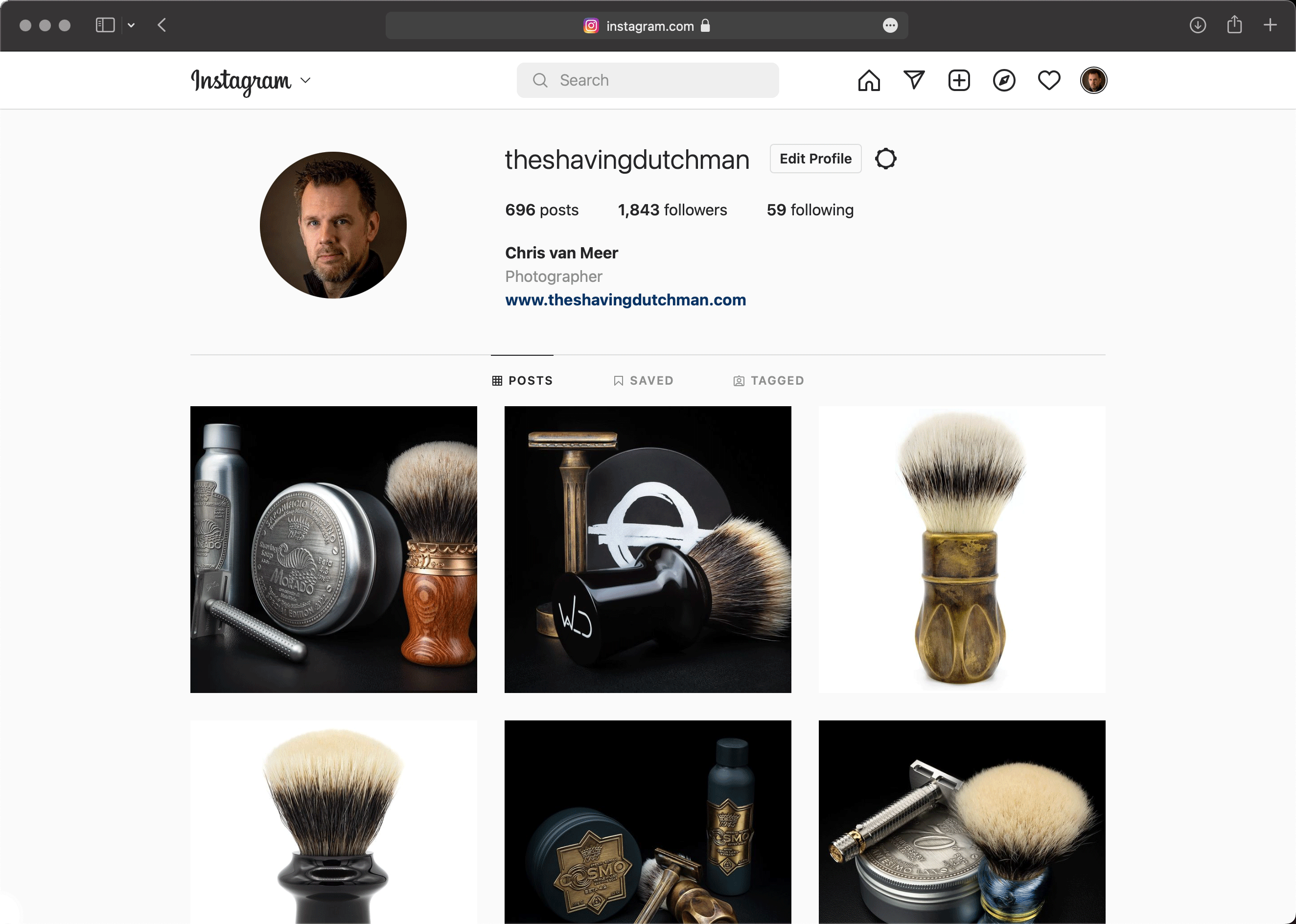 Latest posts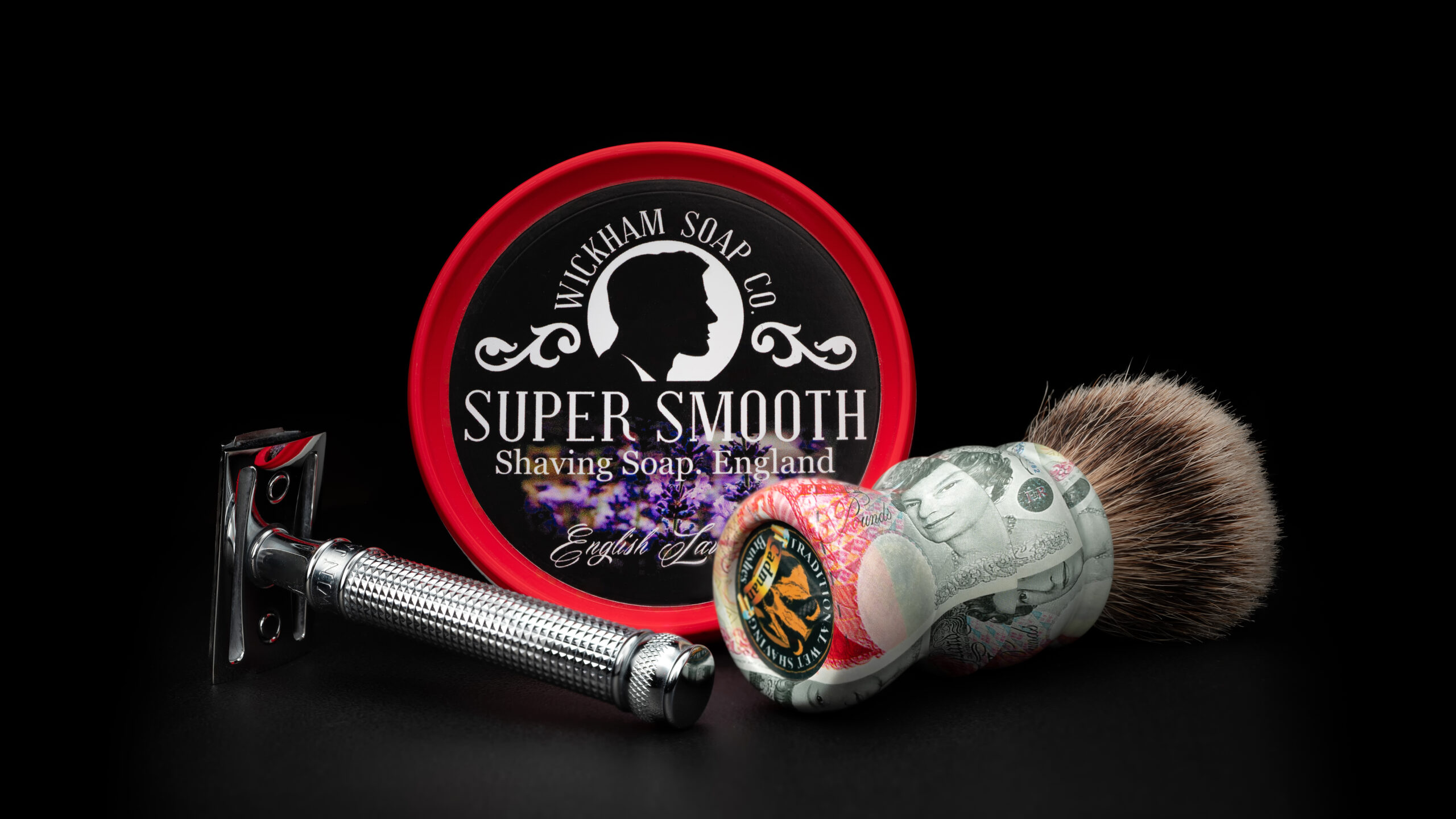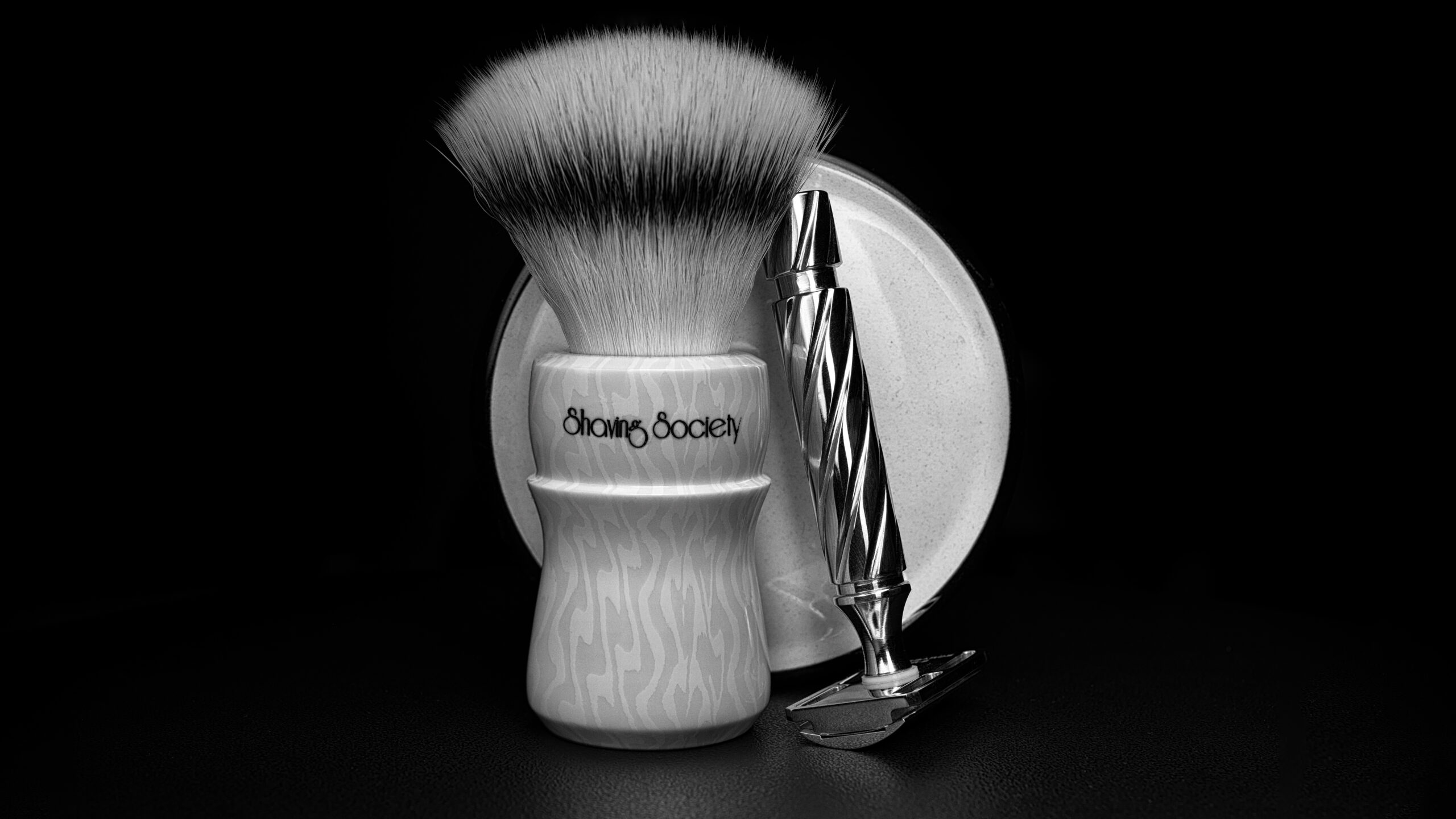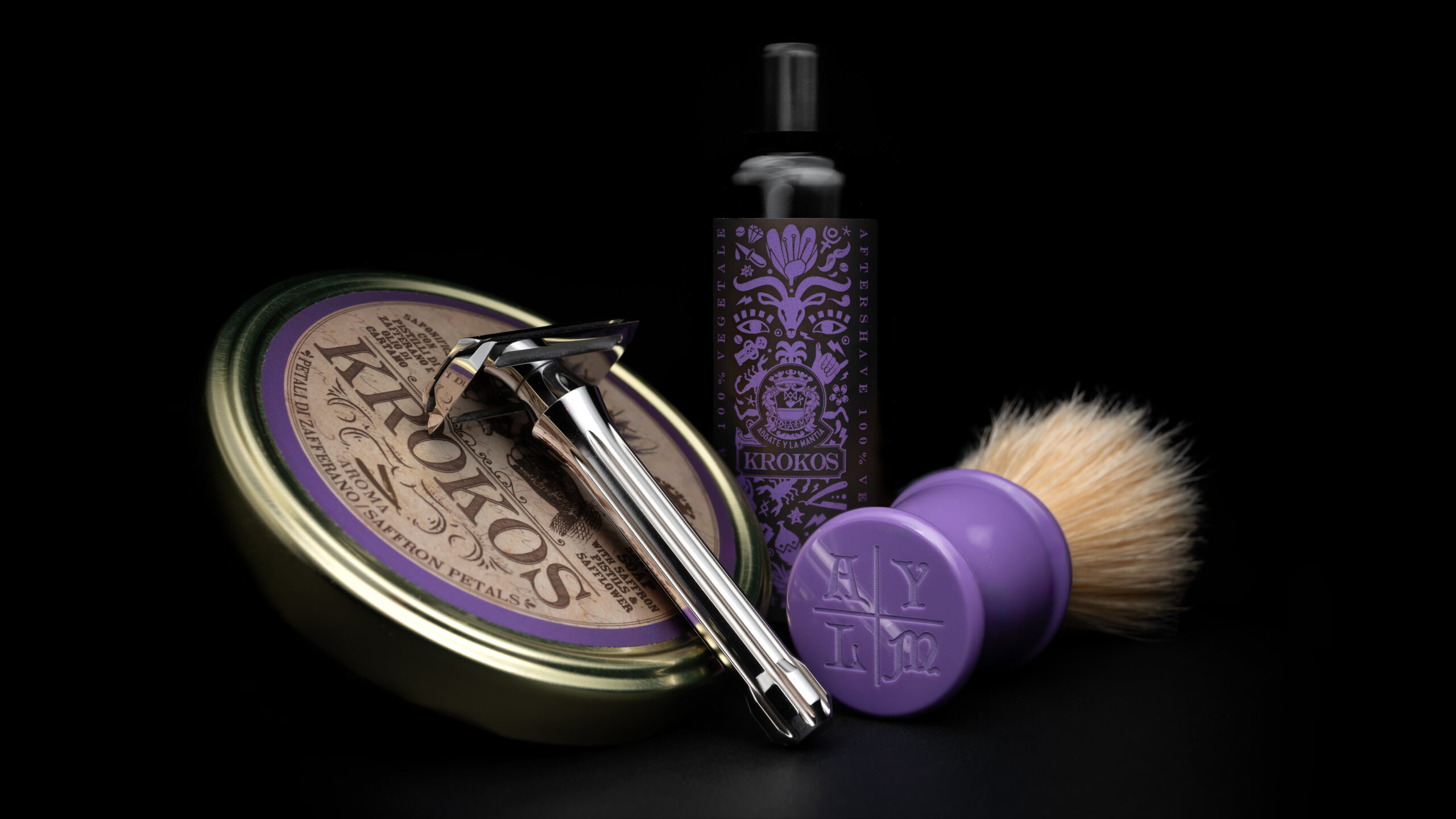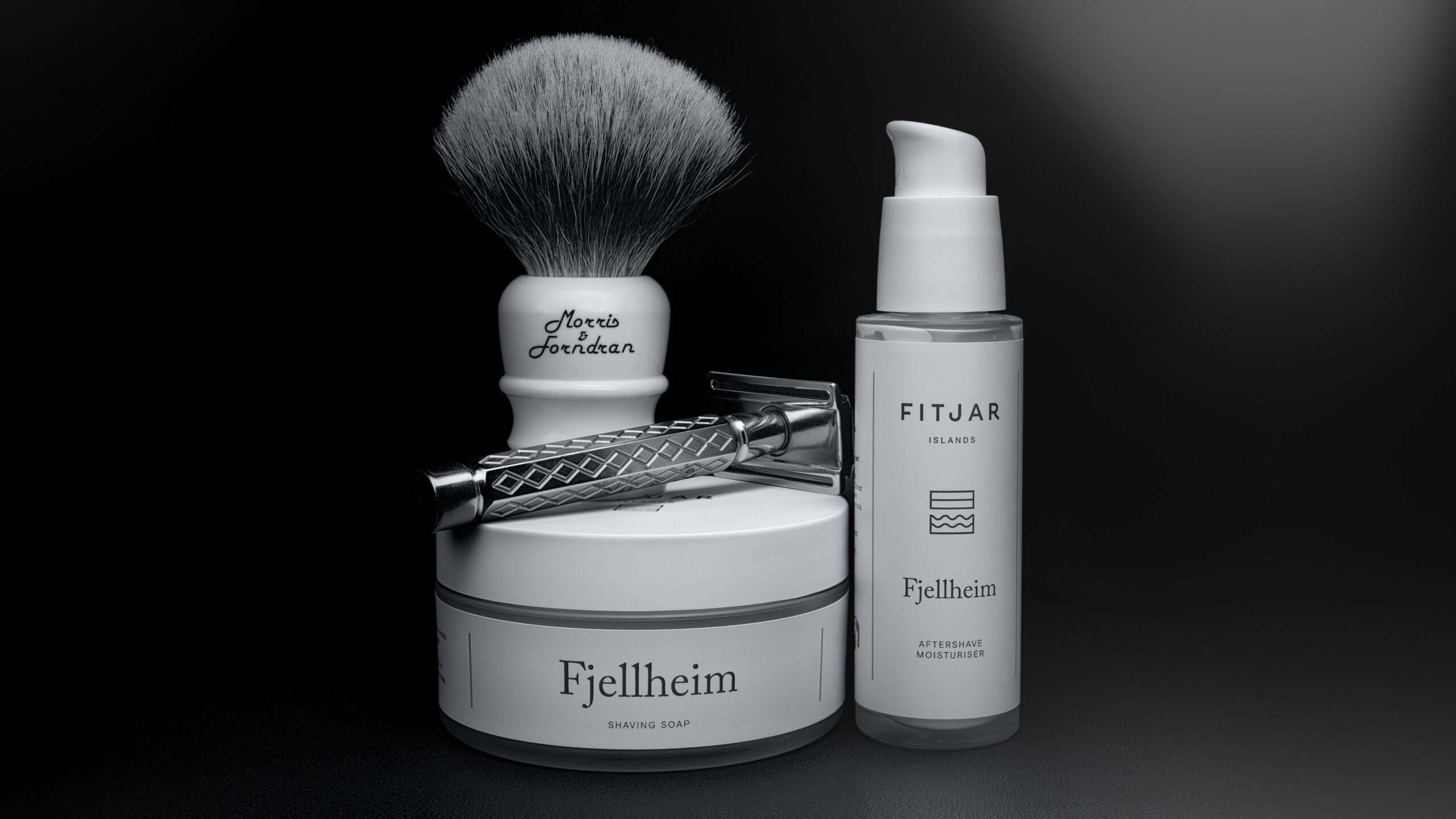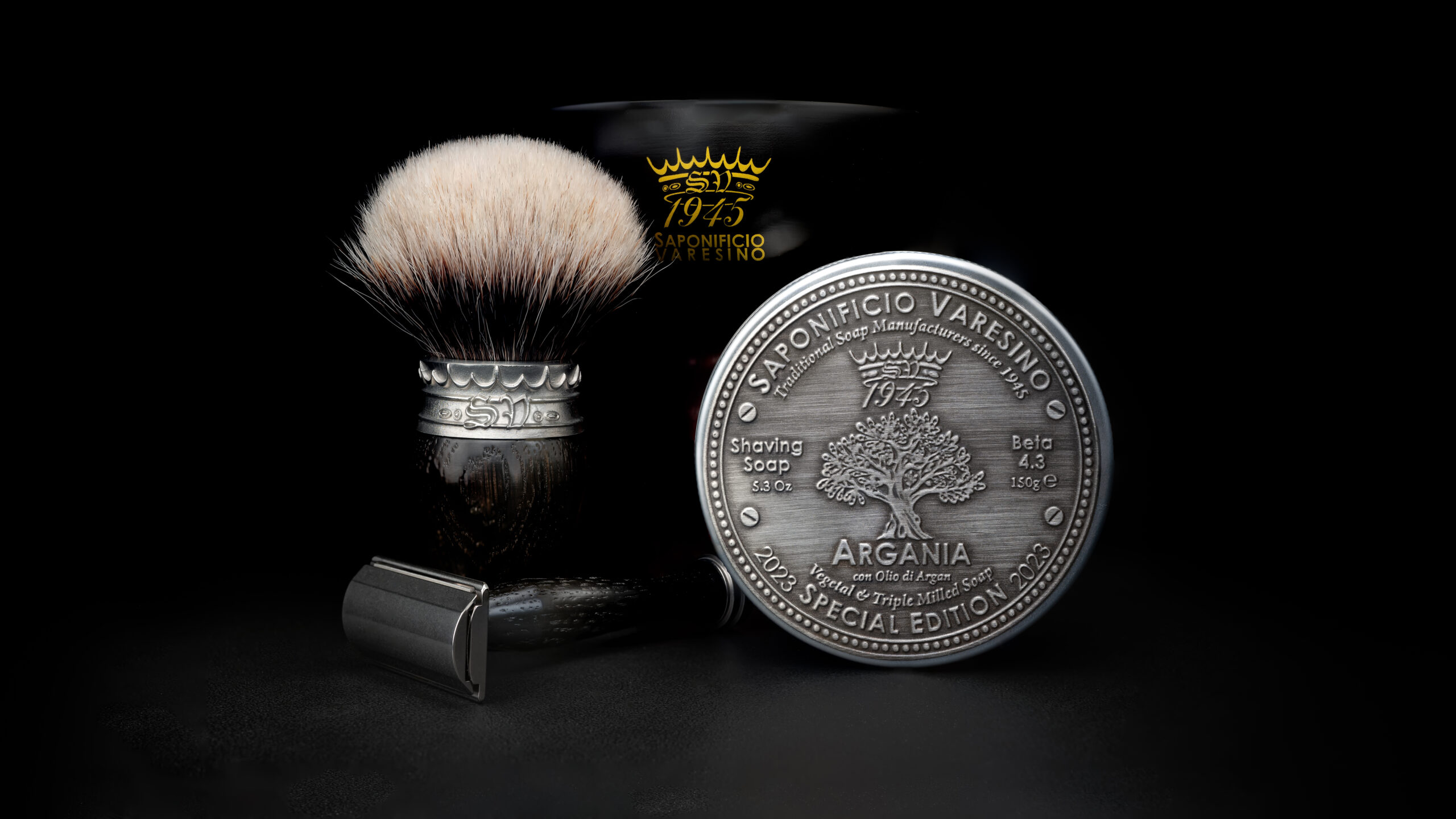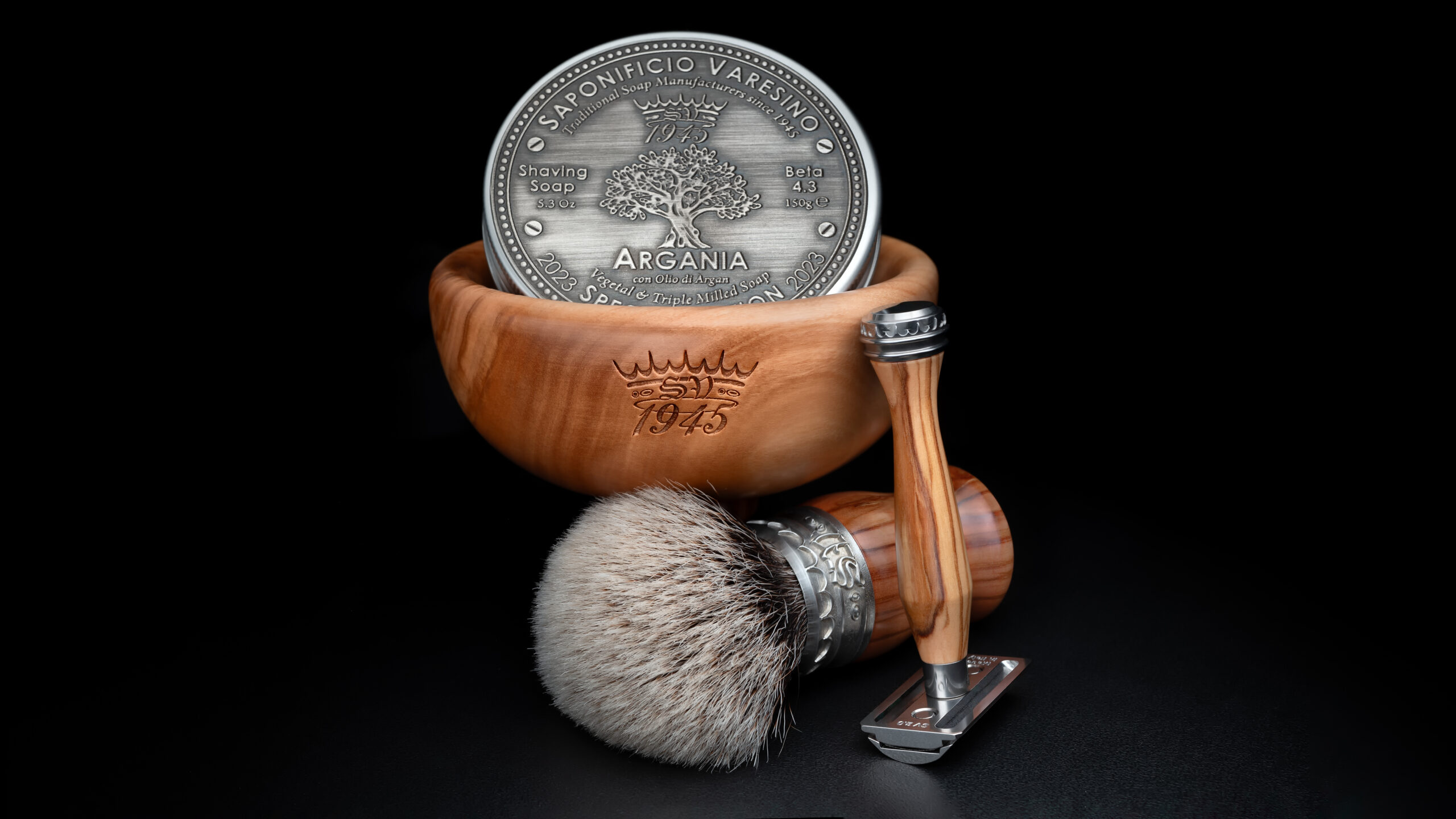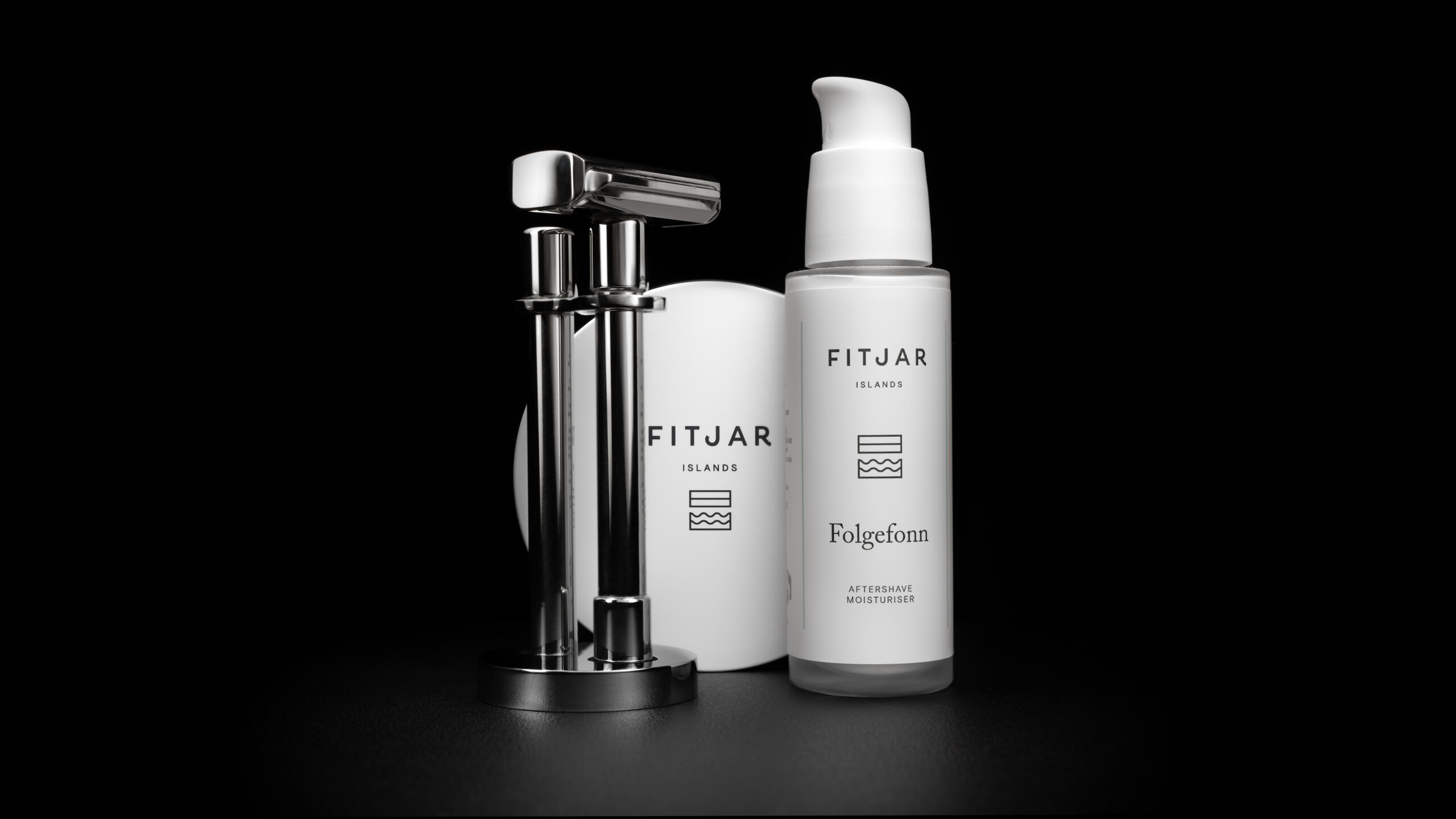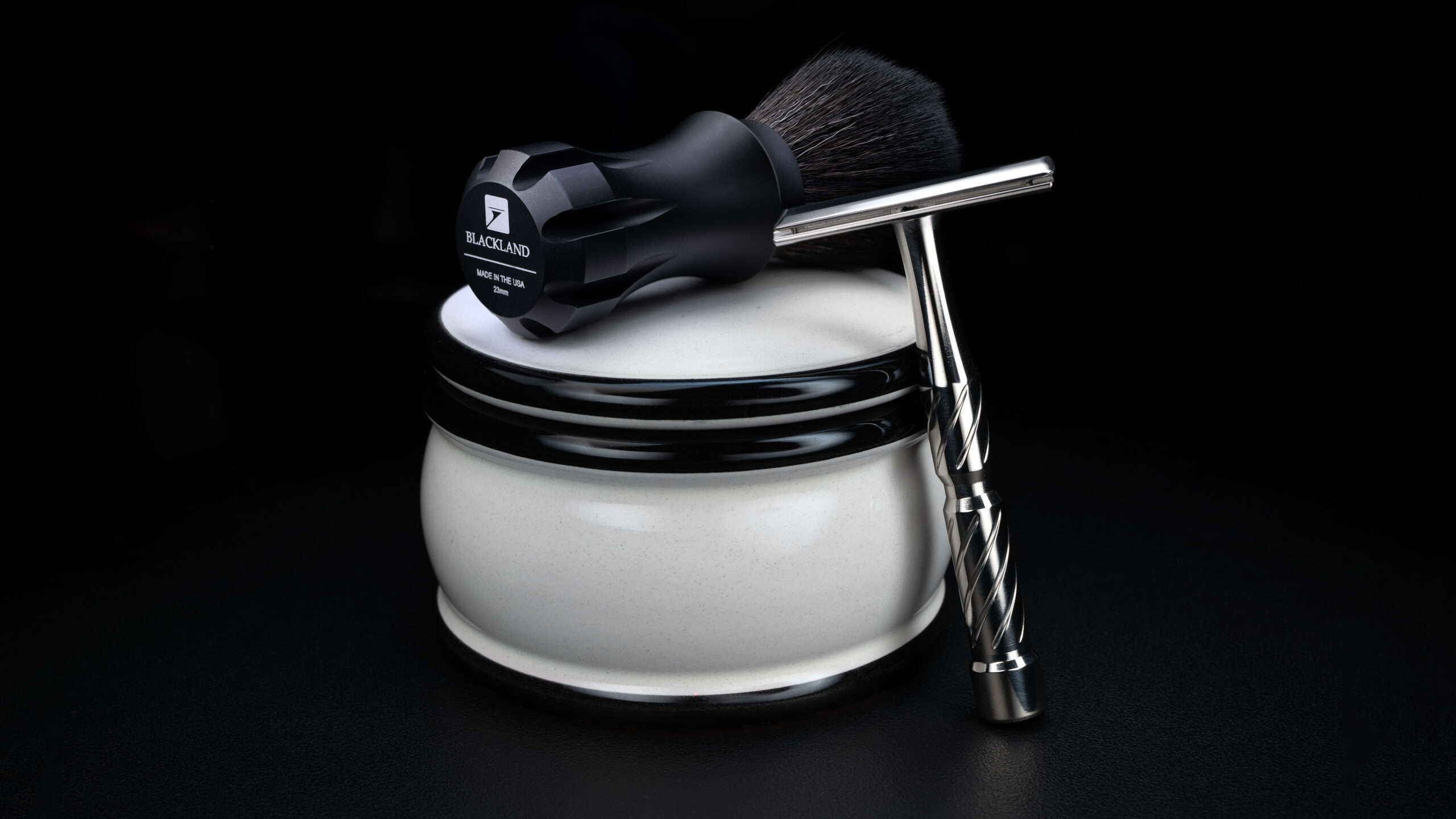 2022-09-06
SE Razor:

Blackland - Vector

Blade:

Schick - P-30 Proline Artist Club Style

Shaving Brush:

Blackland - Signature Black (Synthetic - 23mm Bulb)

Shaving Soap:

PannaCrema - Nuàvia Nera

Aftershave Balm:

PannaCrema - A Nero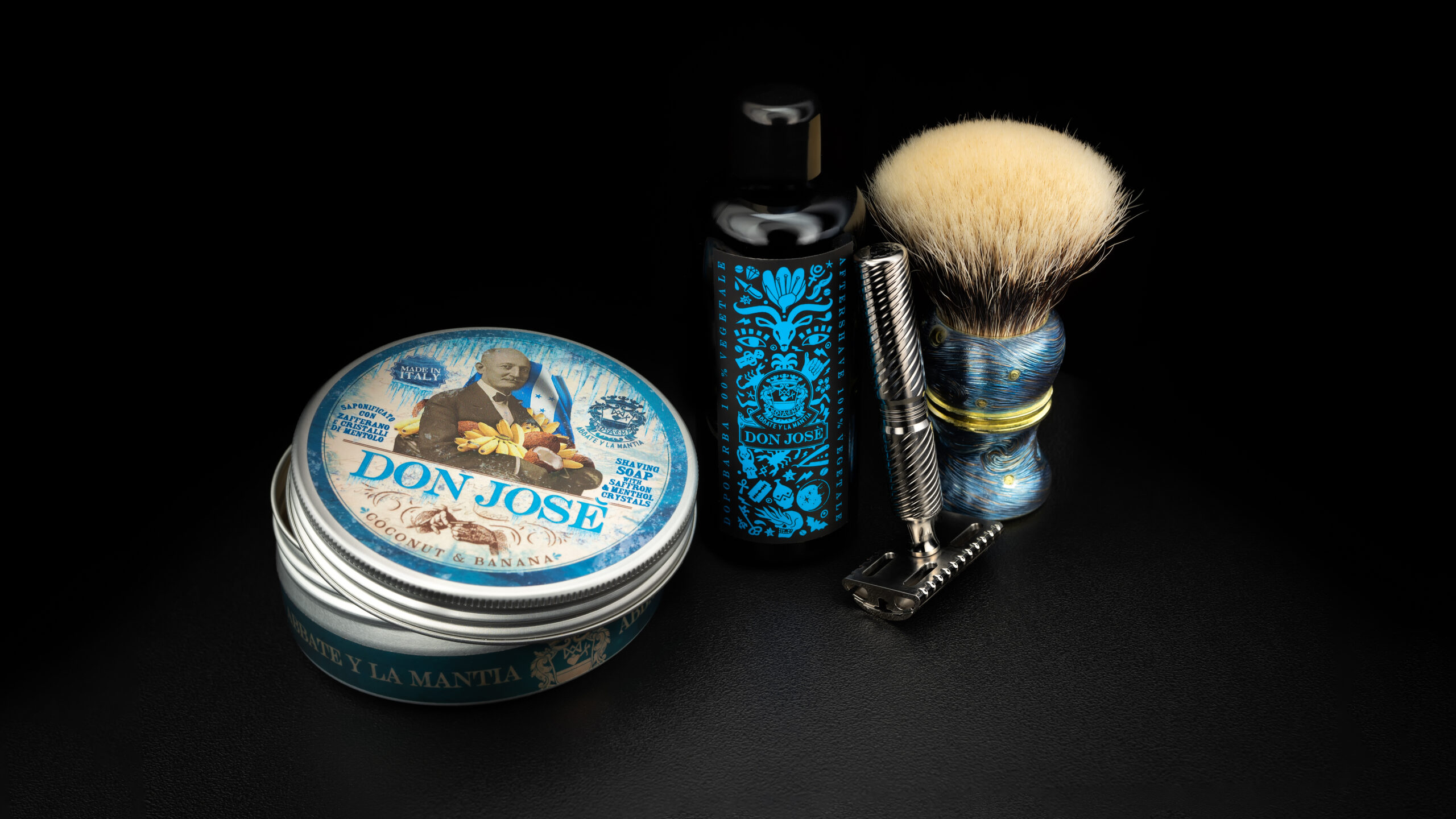 2022-08-27
DE Razor:

Timeless Razor - Scalloped - 0.68mm - TRH6 - Titanium - Polished

Blade:

Polsilver - Super Iridium

Shaving Brush:

Arno Brush - Special Version Titanium Carved Van Gogh Starry Sky Class A-2 (Finest Badger - 28mm Fan)

Shaving Soap:

Abbate Y La Mantia - Don José

Aftershave Splash:

Abbate Y La Mantia - Don José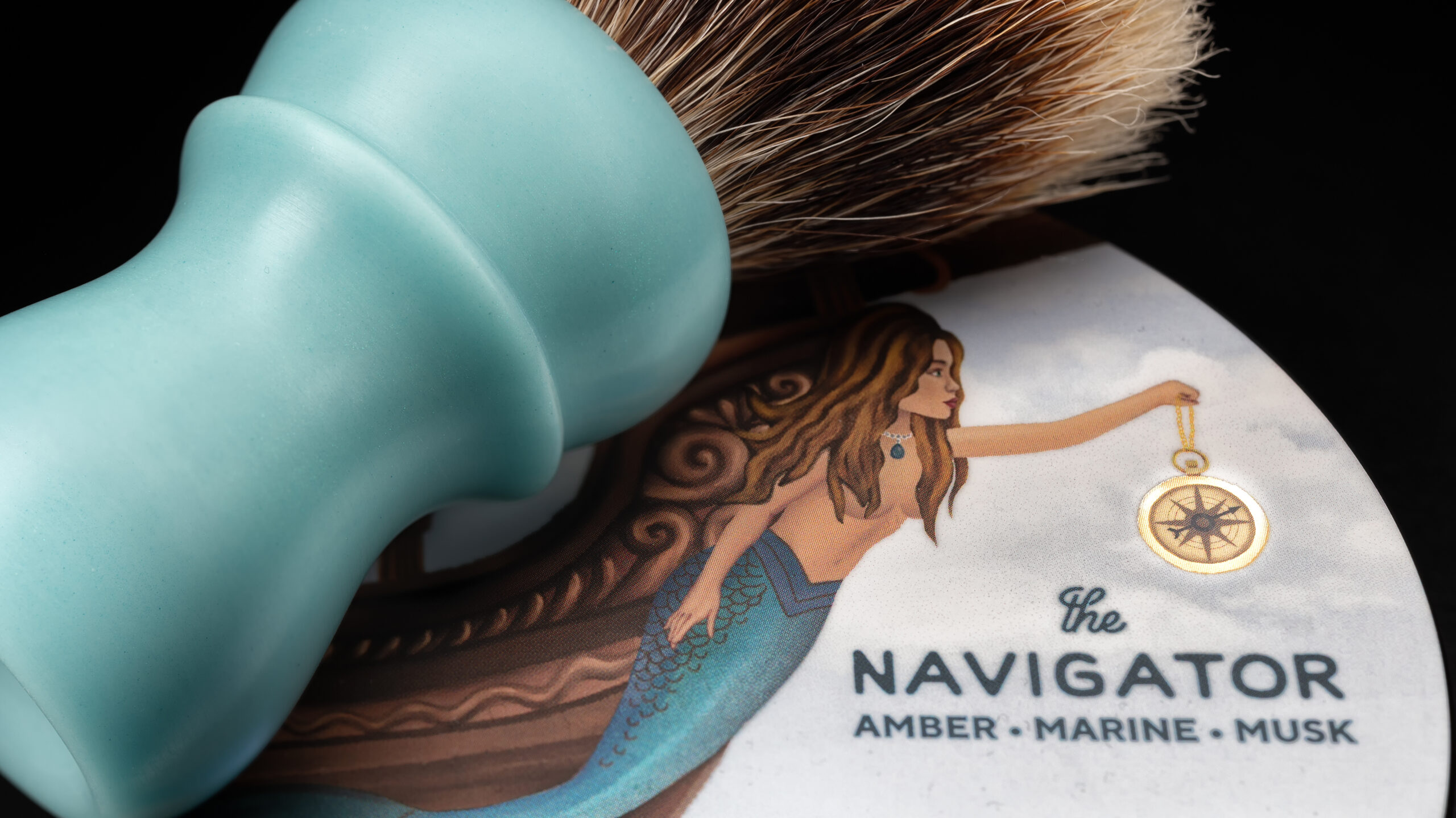 2022-08-25
SE Razor:

Supply Provision Co. - The Single Edge Pro

Blade:

Supply Provision Co. - Black Label

Shaving Brush:

Declaration Grooming - The Jefferson Pelham Watson B10 (Finest Badger - 28mm Fan)

Shaving Soap:

Zingari Man - The Navigator

Aftershave Splash:

Zingari Man - The Navigator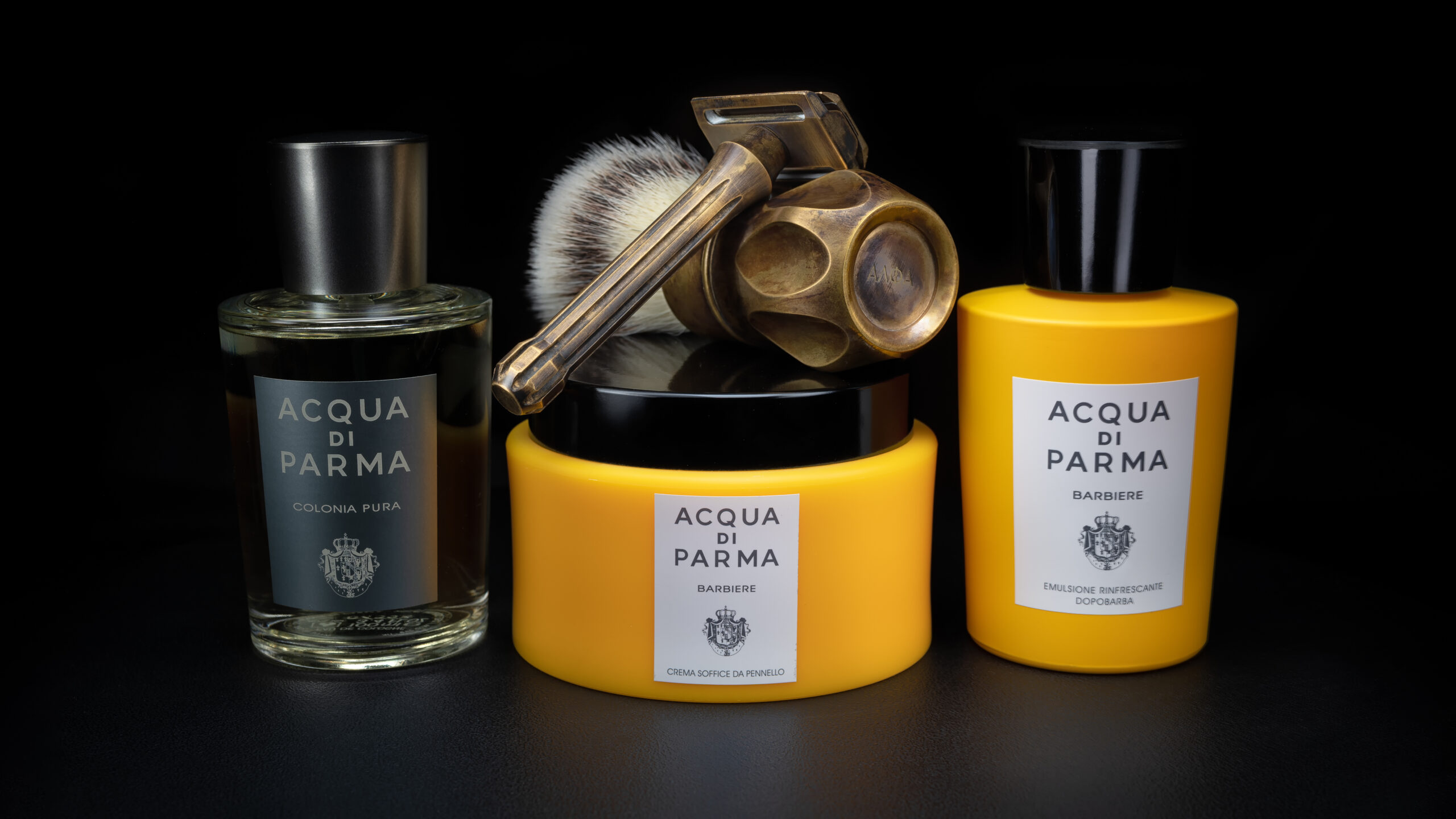 2022-08-23
DE Razor:

Blackland - Brassbird

Blade:

Polsilver - Super Iridium

Shaving Brush:

Alpha Shaving / Omega - Outlaw v1 Bronze - EVO knot (Synthetic - 28mm Fan)

Shaving Cream:

Acqua di Parma - Barbiere

Aftershave Balm:

Acqua di Parma - Barbiere

Fragrance:

Acqua di Parma - Colonia Pura - EdC (100 ml)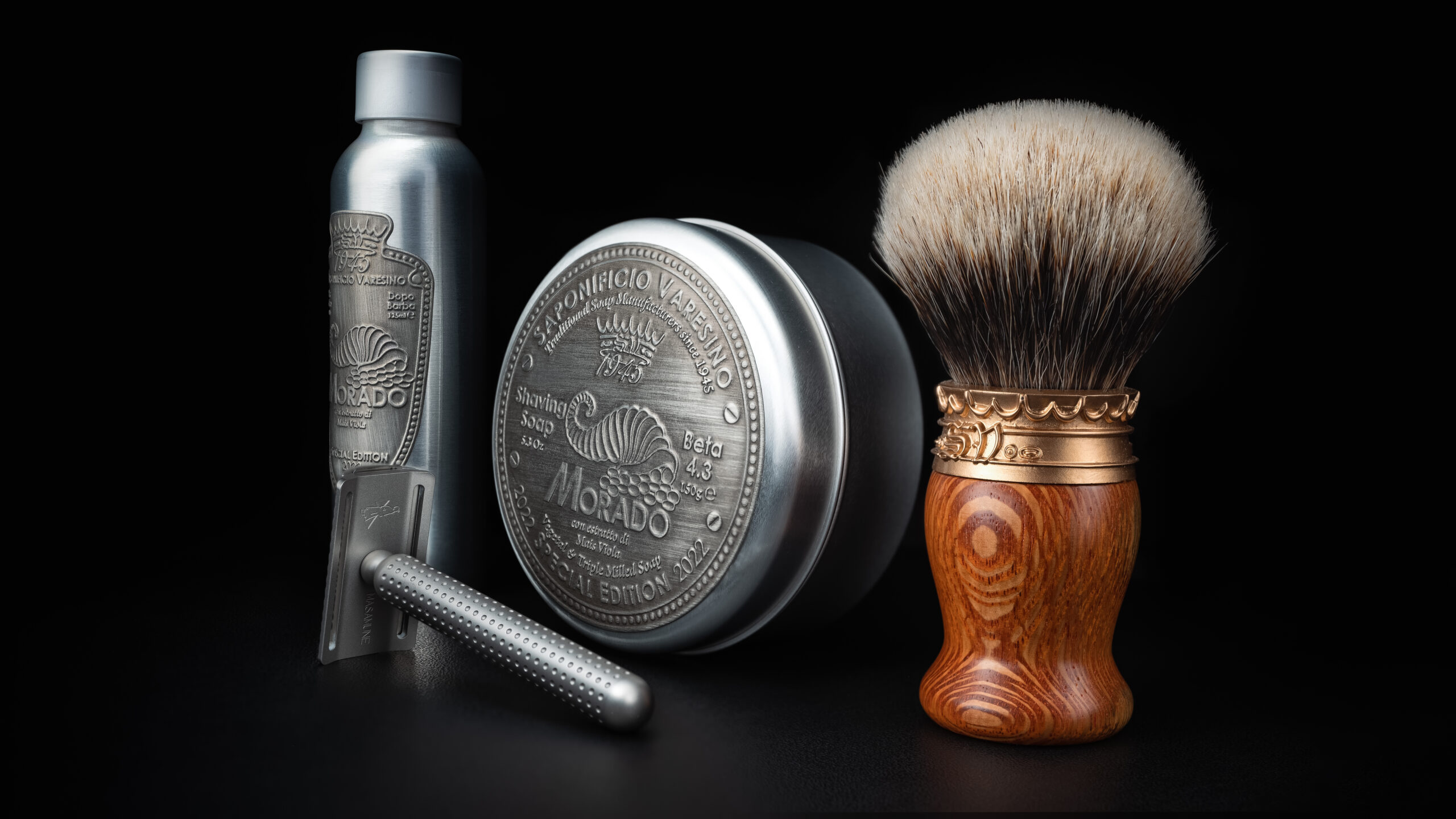 2022-08-20
DE Razor:

Tatara - Masamune

Blade:

Feather - Black

Shaving Brush:

Saponificio Varesino - Louro Faya (Manchurian Badger - 26mm Bulb)

Shaving Bowl:

Saponificio Varesino - Shaving Grail

Shaving Soap:

Saponificio Varesino - Morado - Beta 4.3

Aftershave Splash:

Saponificio Varesino - Morado

Shower Gel:

Saponificio Varesino - Morado

Deodorant:

Saponificio Varesino - Morado

Fragrance:

Saponificio Varesino - Morado - EdP (100 ml)

Accessoires:

Tatara - Razor Stand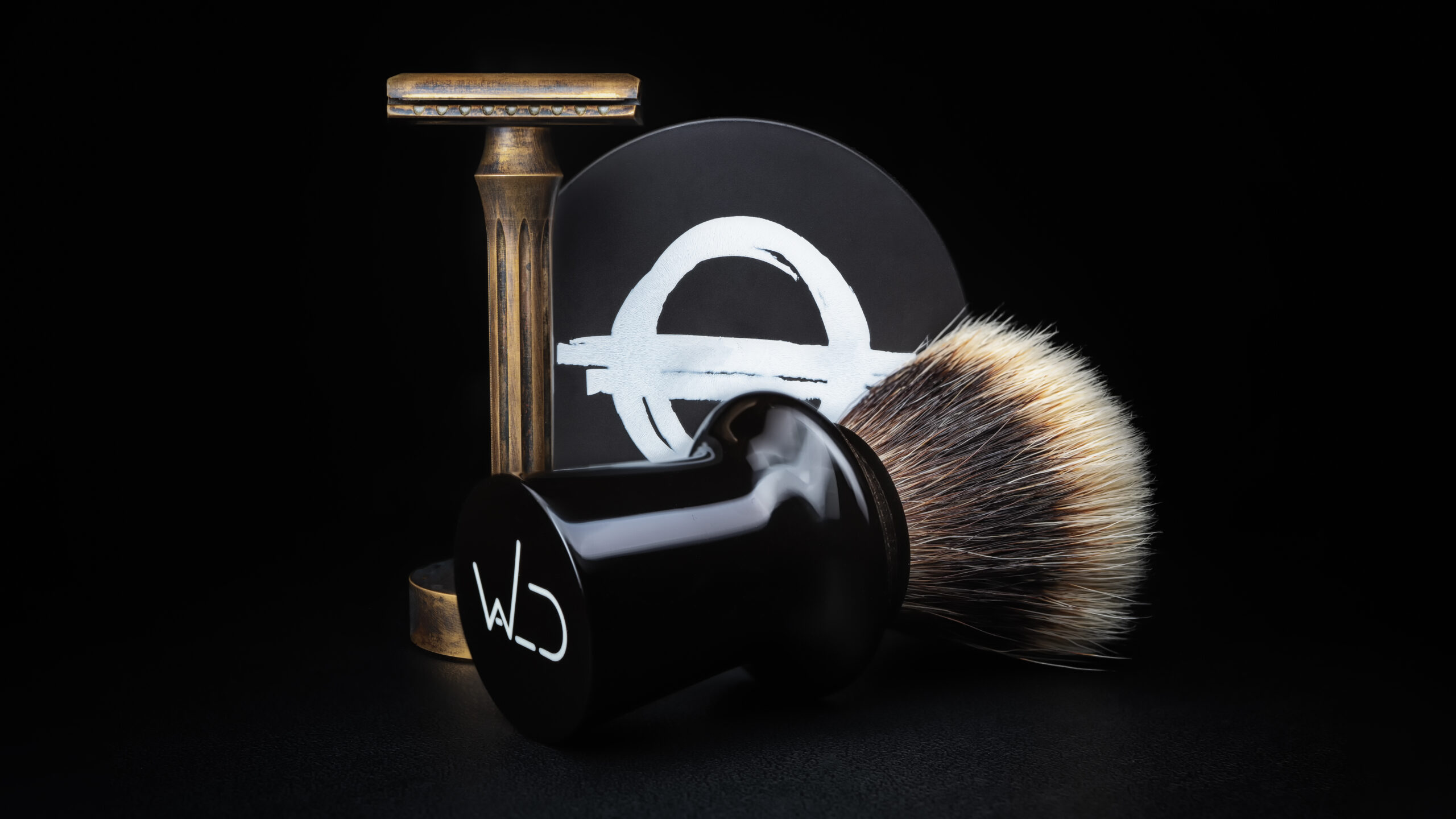 2022-08-19
DE Razor:

Blackland - Brassbird

Blade:

Polsilver - Super Iridium

Shaving Brush:

Wald Shaving - J3 #80 Nimbus Raven (Finest Badger - 27mm Fan)

Shaving Soap:

Løthur Grooming - Tears

Aftershave Splash:

Løthur Grooming - Tears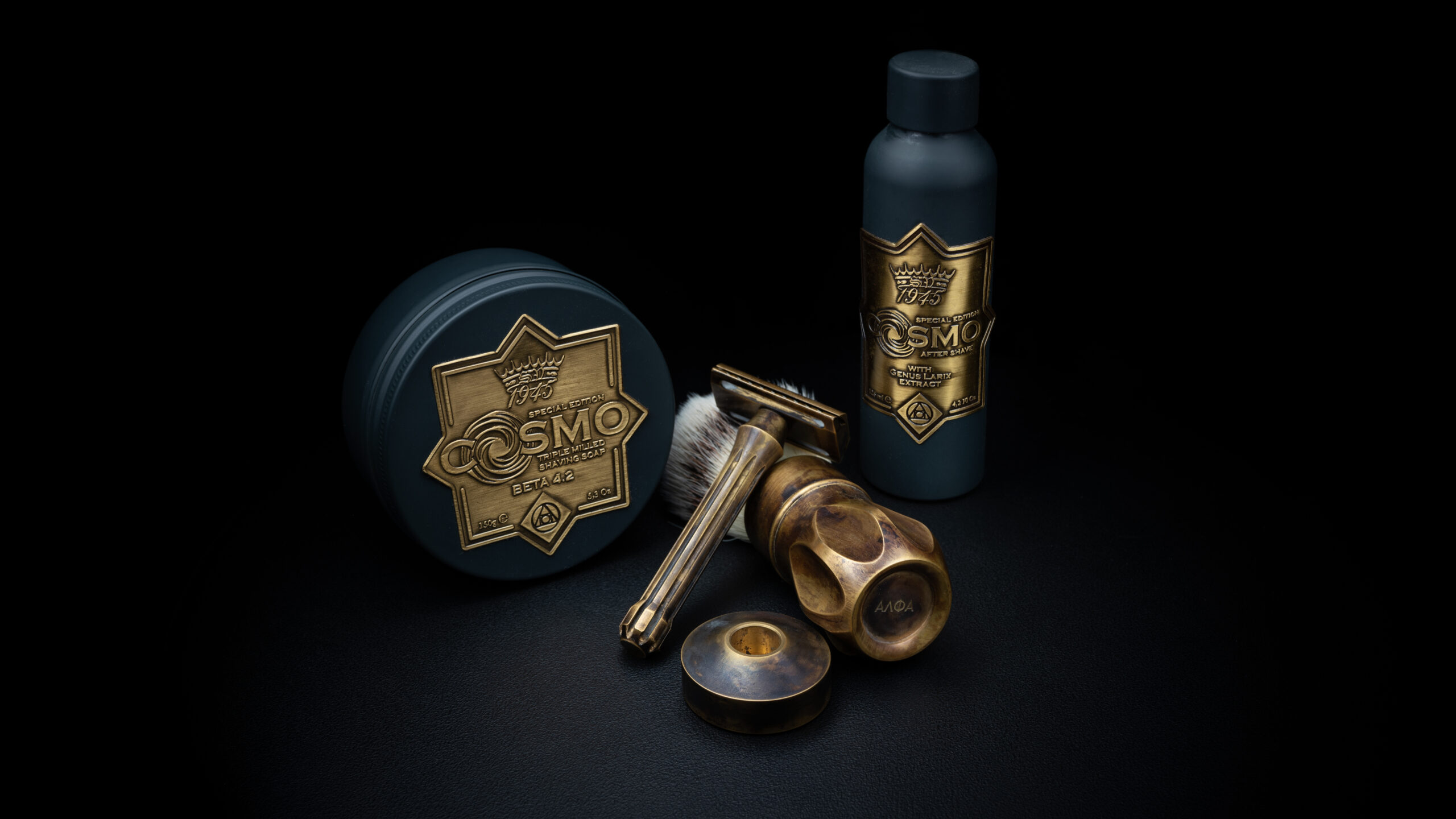 2022-08-17
DE Razor:

Blackland - Brassbird

Blade:

Polsilver - Super Iridium

Shaving Brush:

Alpha Shaving / Omega - Outlaw v1 Bronze - EVO knot (Synthetic - 28mm Fan)

Shaving Soap:

Saponificio Varesino - Cosmo - Beta 4.2

Aftershave Splash:

Saponificio Varesino - Cosmo

Accessoires:

Blackland - Brass Razor Stand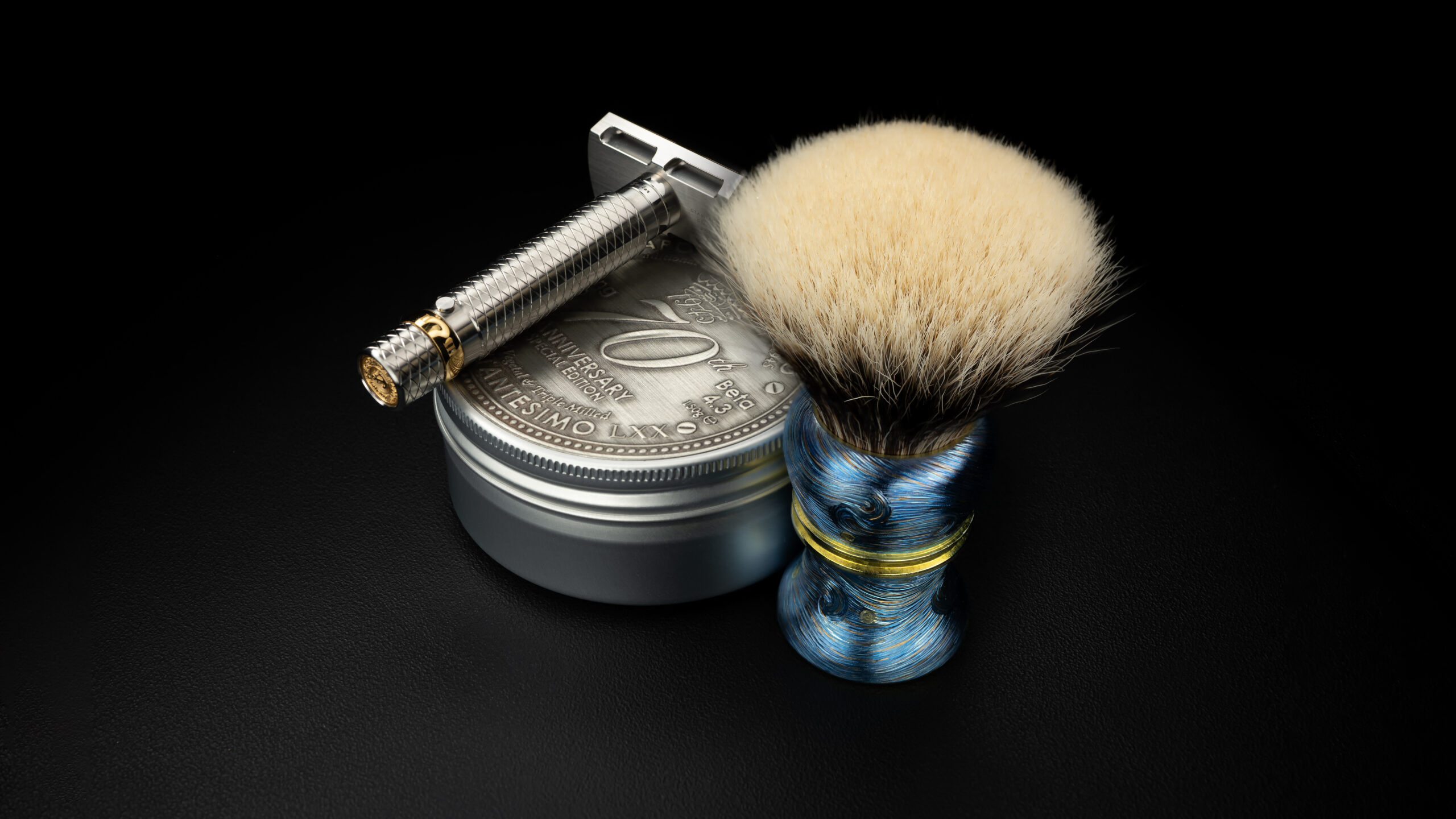 2022-08-14
DE Razor:

Rocnel - Sailor 2020

Blade:

Polsilver - Super Iridium

Shaving Brush:

Arno Brush - Special Version Titanium Carved Van Gogh Starry Sky Class A-2 (Finest Badger - 28mm Fan)

Shaving Soap:

Saponificio Varesino - Settantesimo Anniversario - Beta 4.3

Aftershave Splash:

Saponificio Varesino - Settantesimo Anniversario

Fragrance:

Saponificio Varesino - Settantesimo Anniversario - EdP (100 ml)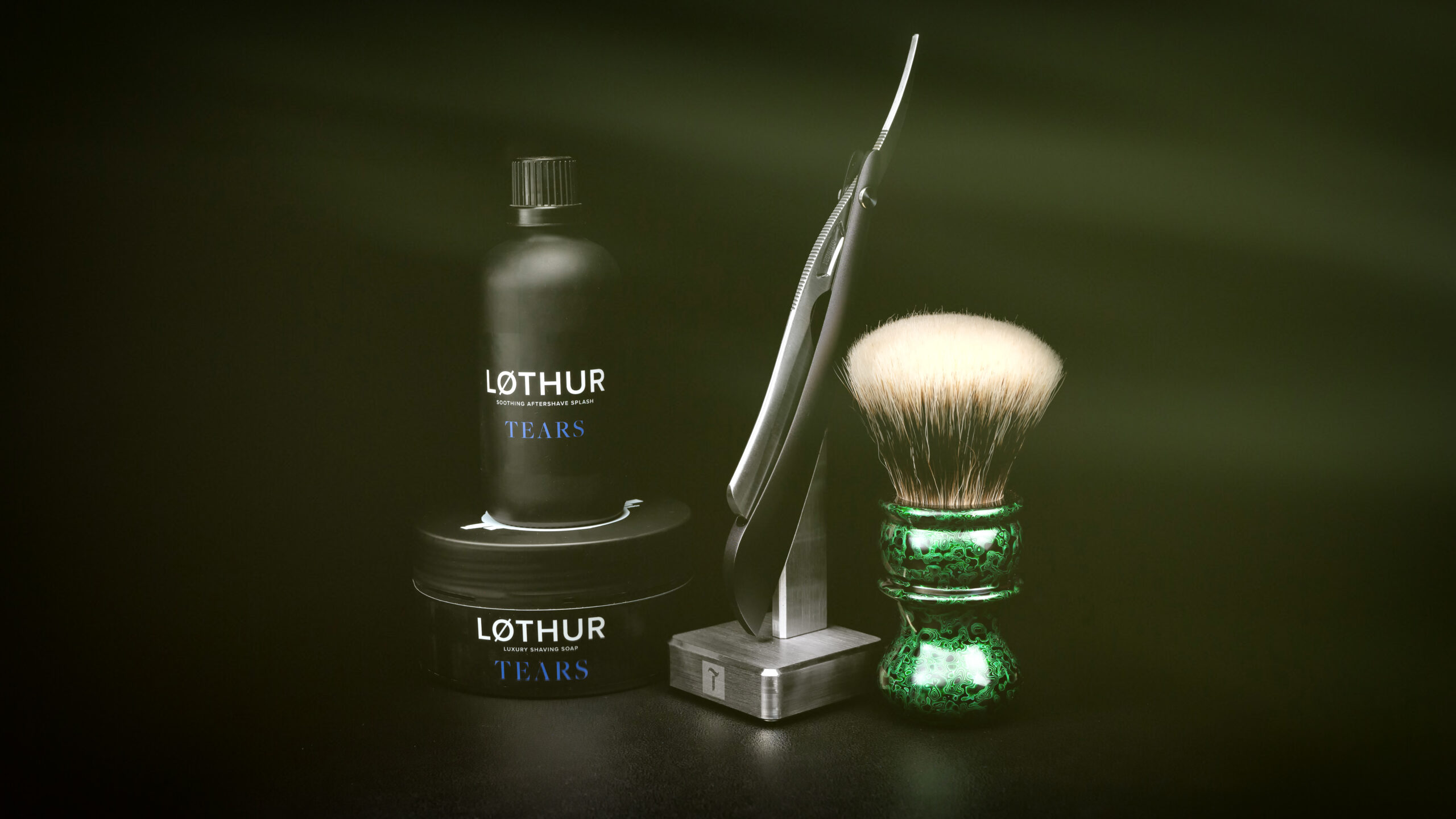 2022-08-09
Shavette:

Tedalus - Essence

Blade:

Schick - P-30 Proline Artist Club Style

Shaving Brush:

OUMO - Rhino Leather Lacquer limited edition NO. 1 with a T-3 knot (Finest Badger - 27mm Fan)

Shaving Soap:

Løthur Grooming - Tears

Aftershave Splash:

Løthur Grooming - Tears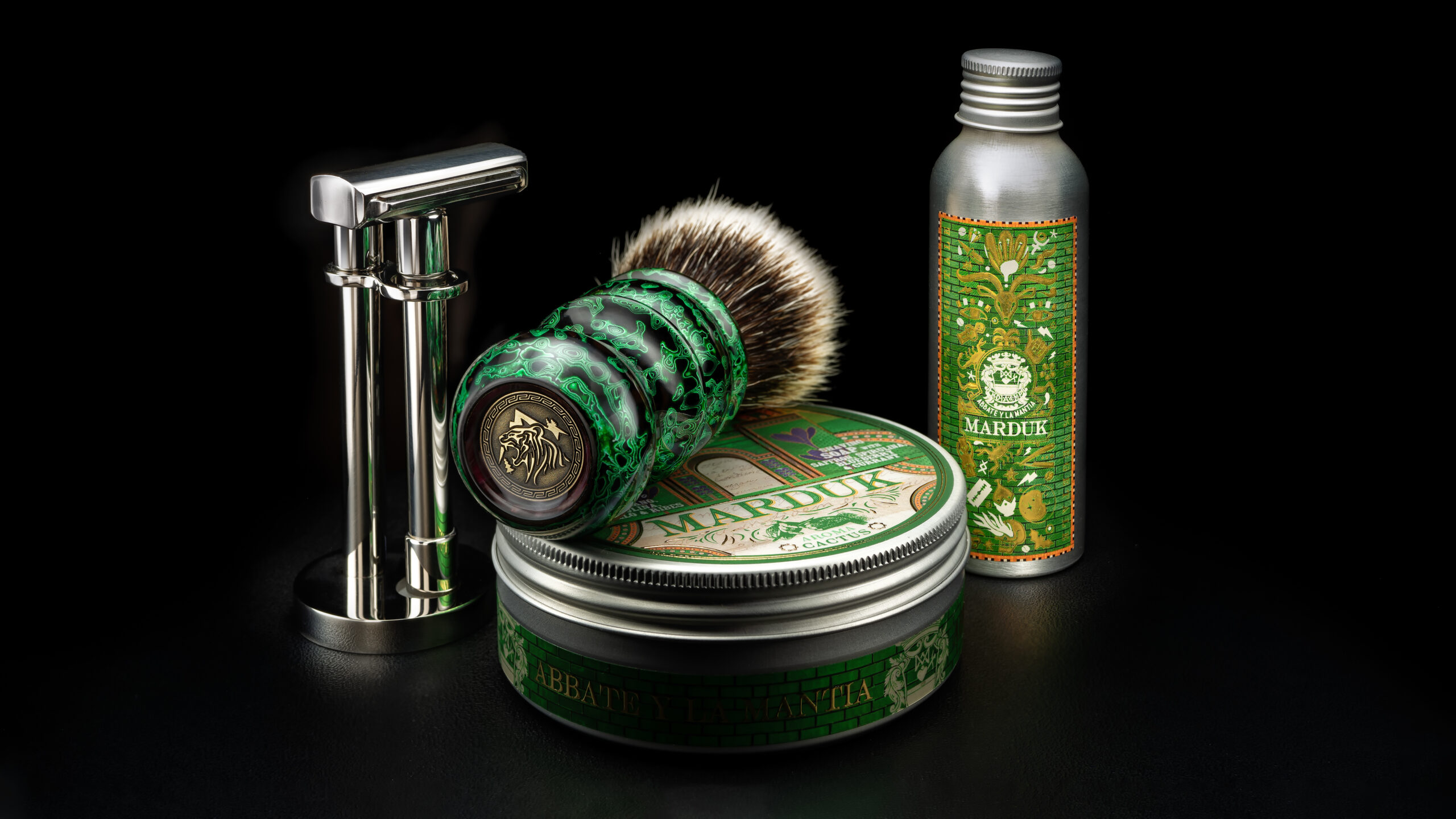 2022-08-08
DE Razor:

PILS - 101NL

Blade:

Polsilver - Super Iridium

Shaving Brush:

OUMO - Rhino Leather Lacquer limited edition NO. 1 with a T-3 knot (Finest Badger - 27mm Fan)

Shaving Soap:

Abbate Y La Mantia - Marduk

Aftershave Splash:

Abbate Y La Mantia - Marduk

Accessoires:

PILS - Razor Stand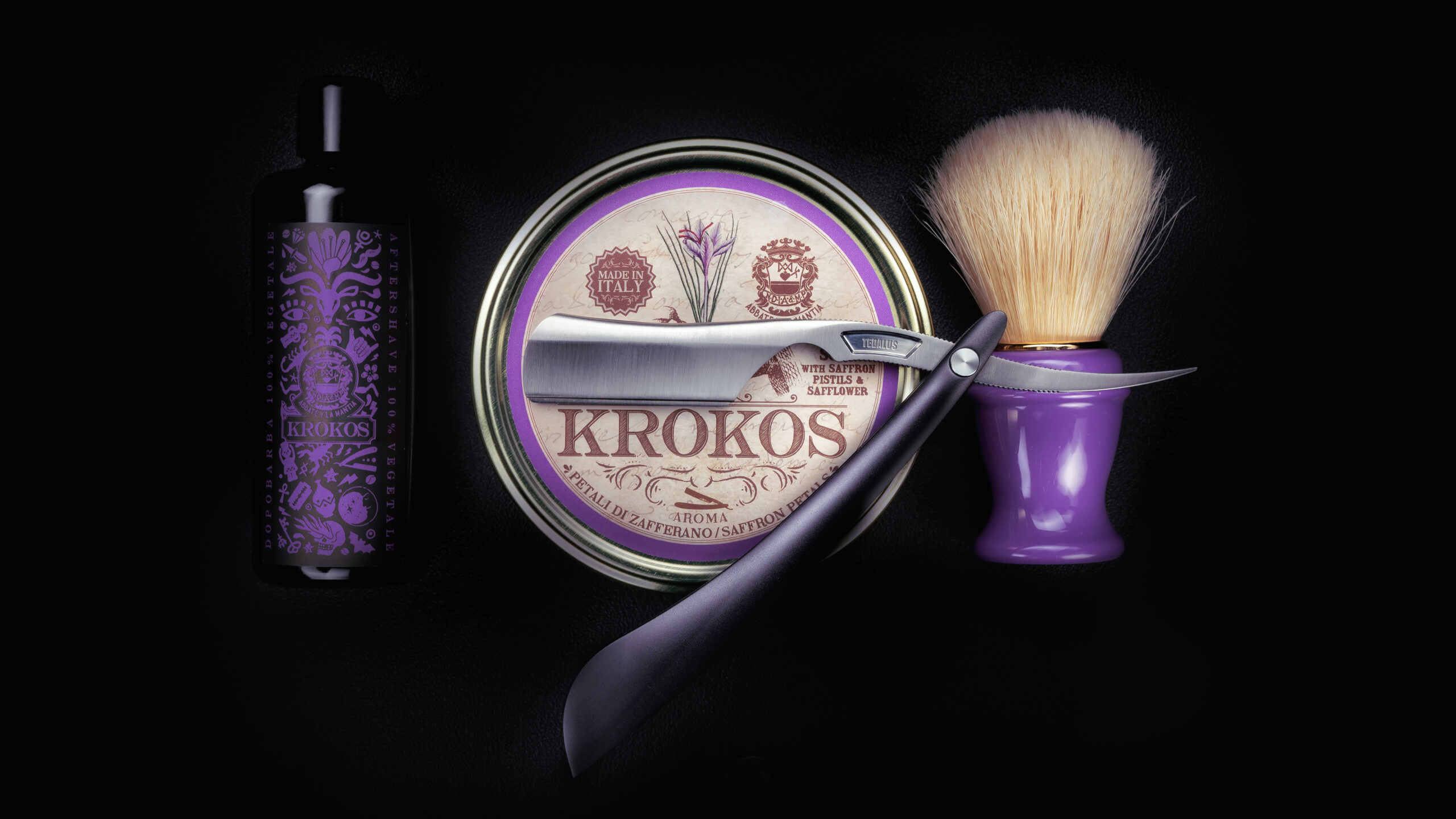 2022-08-06
Shavette:

Tedalus - Essence

Blade:

Schick - P-30 Proline Artist Club Style

Shaving Brush:

Abbate Y La Mantia - Krokos (Boar - 26mm Fan)

Shaving Bowl:

Мужской Мир (Men's World) - Вулкан (Vulcano)

Shaving Soap:

Abbate Y La Mantia - Krokos

Aftershave Splash:

Abbate Y La Mantia - Krokos

Aftershave Balm:

Abbate Y La Mantia - Krokos

Fragrance:

Abbate Y La Mantia - Krokos - EdC (200 ml)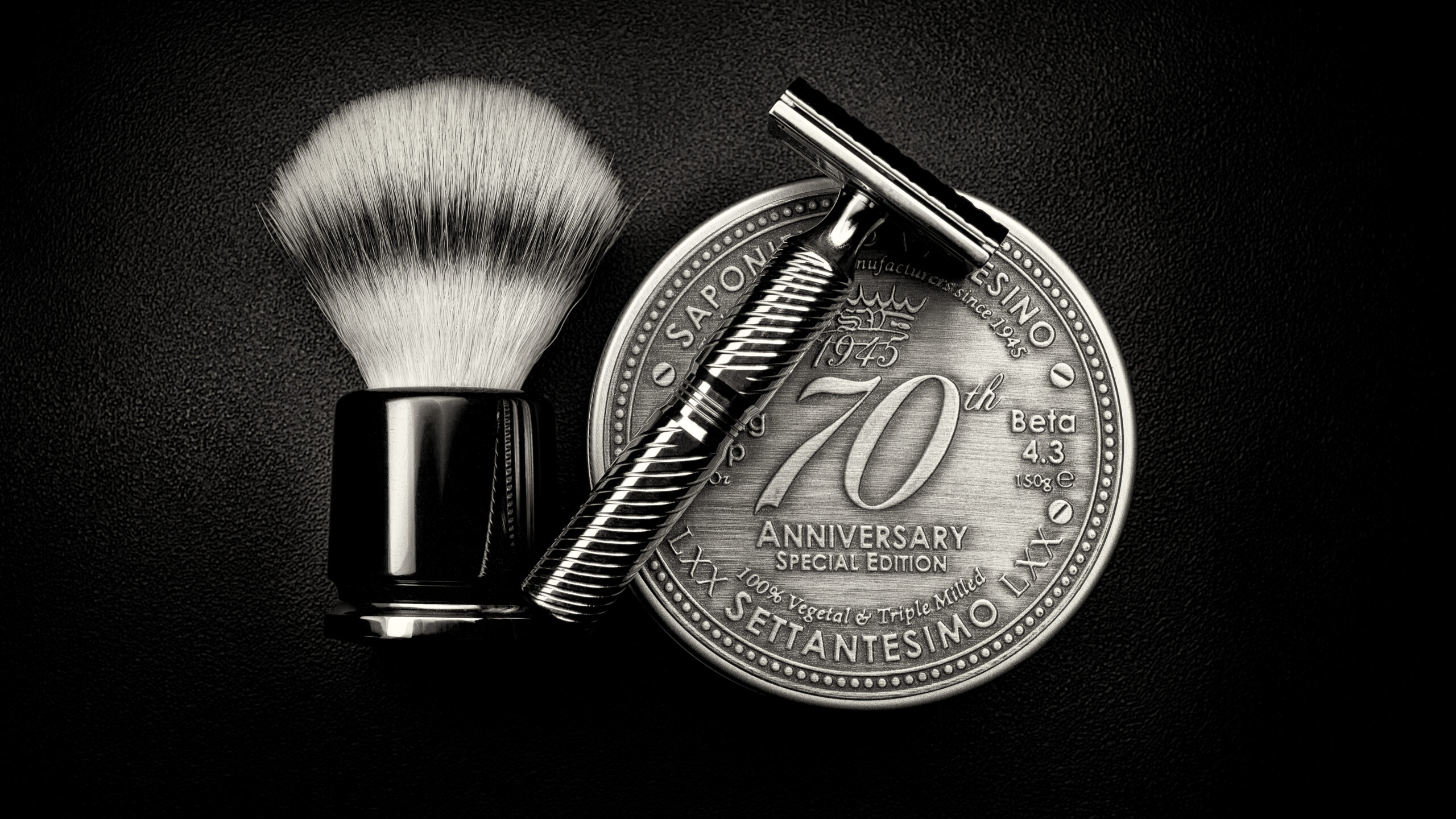 2022-07-31
DE Razor:

Timeless Razor - Solid Bar - 0.38mm - TRH6 - Bronze

Blade:

Polsilver - Super Iridium

Shaving Brush:

Acqua di Parma - Barbiere Black (Synthetic - 24mm Fan)

Shaving Soap:

Saponificio Varesino - Settantesimo Anniversario - Beta 4.3

Aftershave Splash:

Saponificio Varesino - Settantesimo Anniversario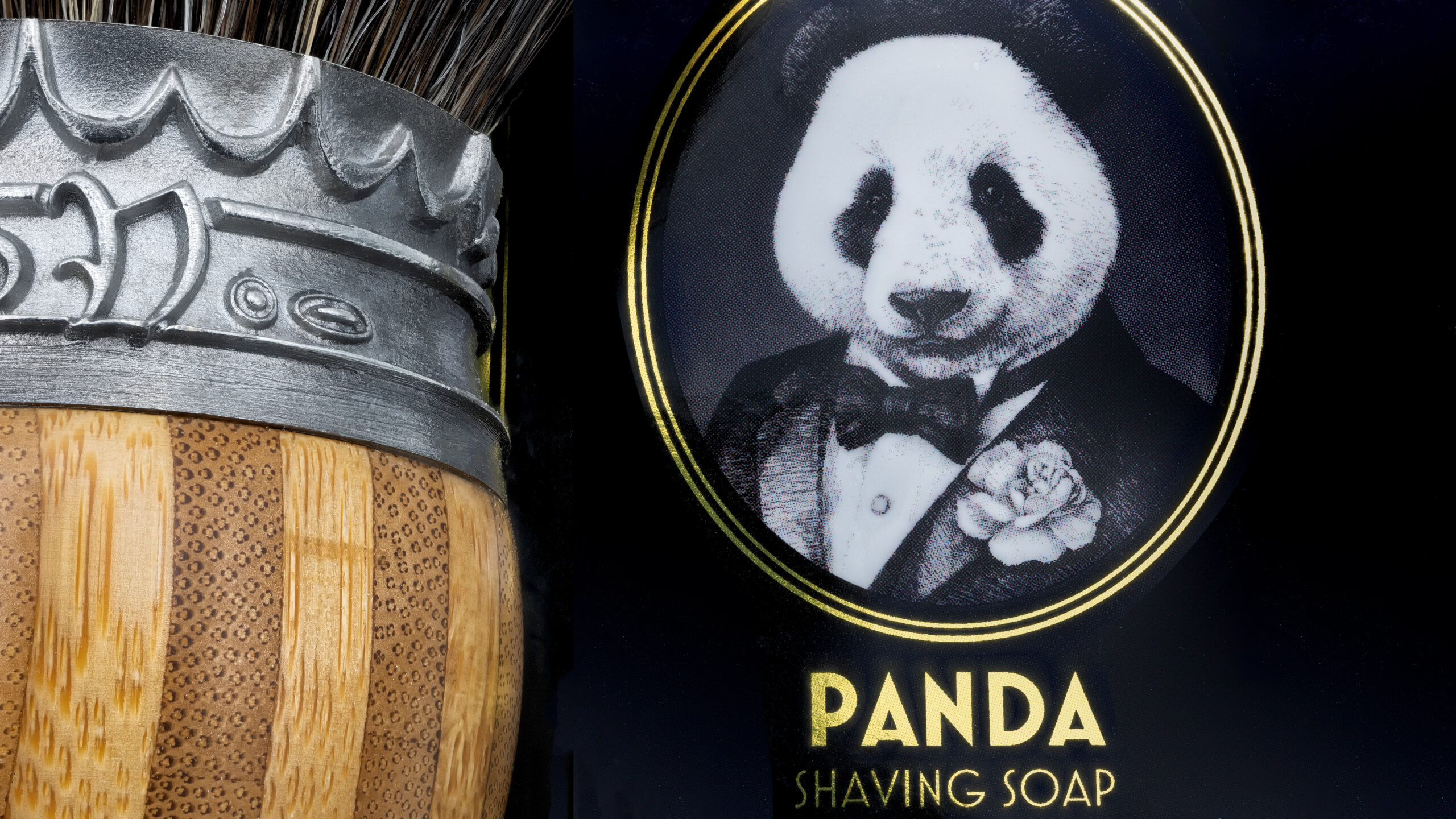 2022-07-29
DE Razor:

Charcoal Goods - Level 1 Bishop

Blade:

Polsilver - Super Iridium

Shaving Brush:

Saponificio Varesino - Bamboo (Manchurian Badger - 26mm Bulb)

Shaving Soap:

Chiseled Face / Zoologist - Panda

Aftershave Splash:

Noble Otter - Bare

Fragrance:

Zoologist - Panda - EdP (1.5 ml)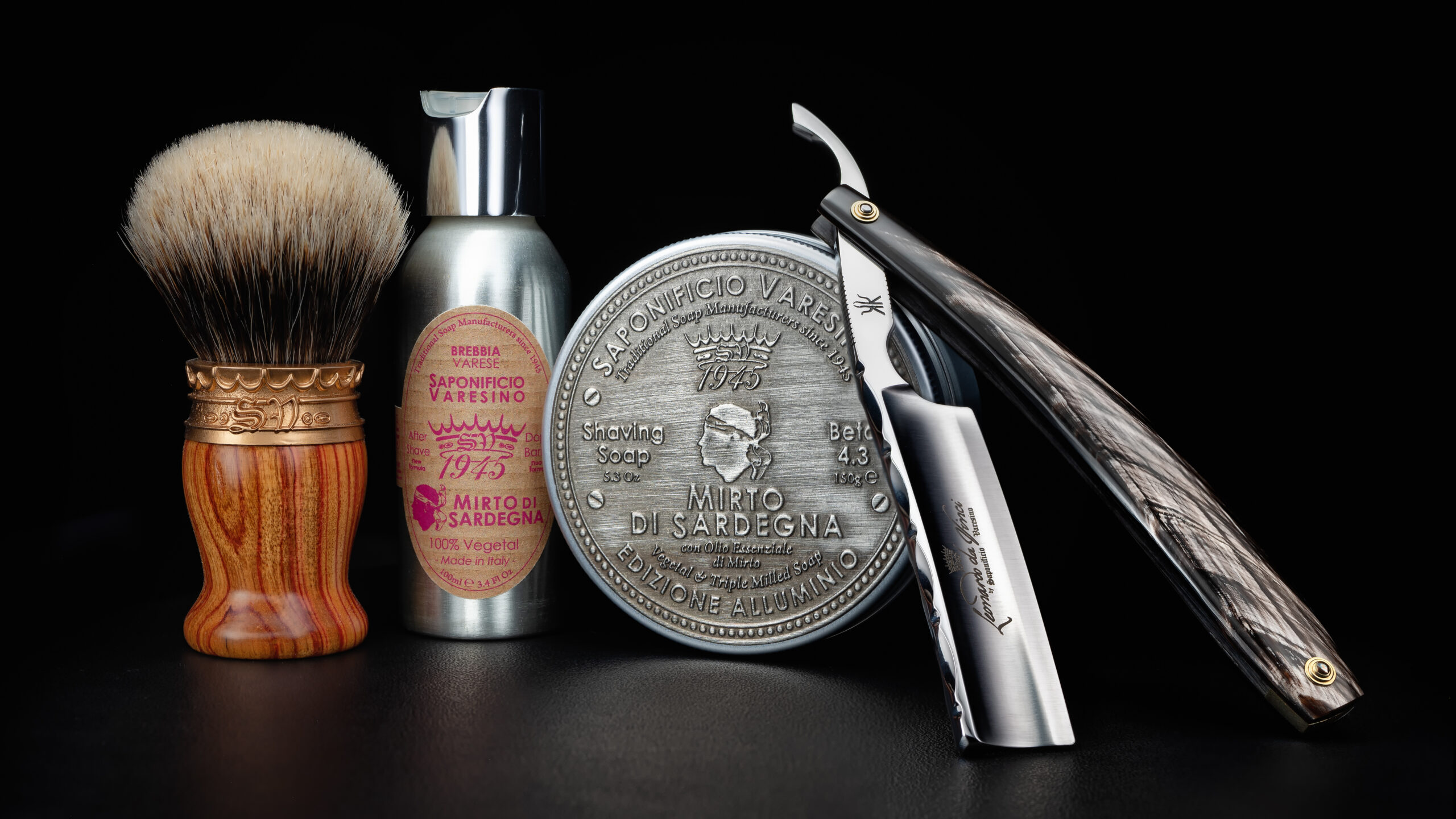 2022-07-27
Straight razor:

Saponificio Varesino / Koraat - Leonardo da Vinci - 6/8

Shaving Brush:

Saponificio Varesino - Bois de Rose (Manchurian Badger - 26mm Bulb)

Shaving Soap:

Saponificio Varesino - Mirto di Sardegna - Beta 4.3

Aftershave Splash:

Saponificio Varesino - Mirto di Sardegna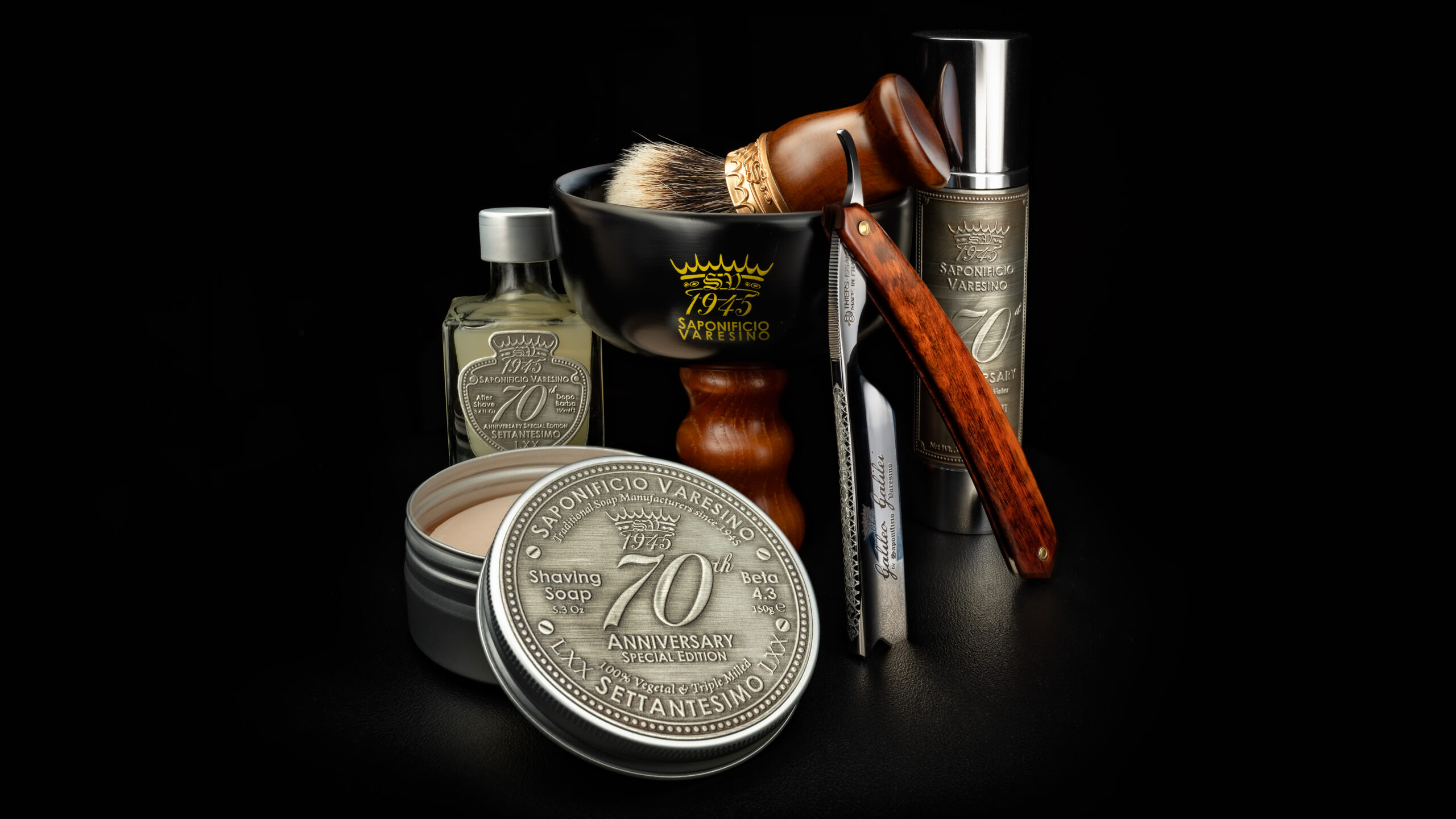 2022-07-23
Straight razor:

Saponificio Varesino / Thiers-Issard - Galileo Galilei - 7/8

Shaving Brush:

Saponificio Varesino - Thuya Briar Root (Manchurian Badger - 26mm Bulb)

Shaving Bowl:

Saponificio Varesino - Shaving Grail

Shaving Soap:

Saponificio Varesino - Settantesimo Anniversario - Beta 4.3

Aftershave Splash:

Saponificio Varesino - Settantesimo Anniversario

Shower Gel:

Saponificio Varesino - Settantesimo Anniversario

Fragrance:

Saponificio Varesino - Settantesimo Anniversario - EdP (100 ml)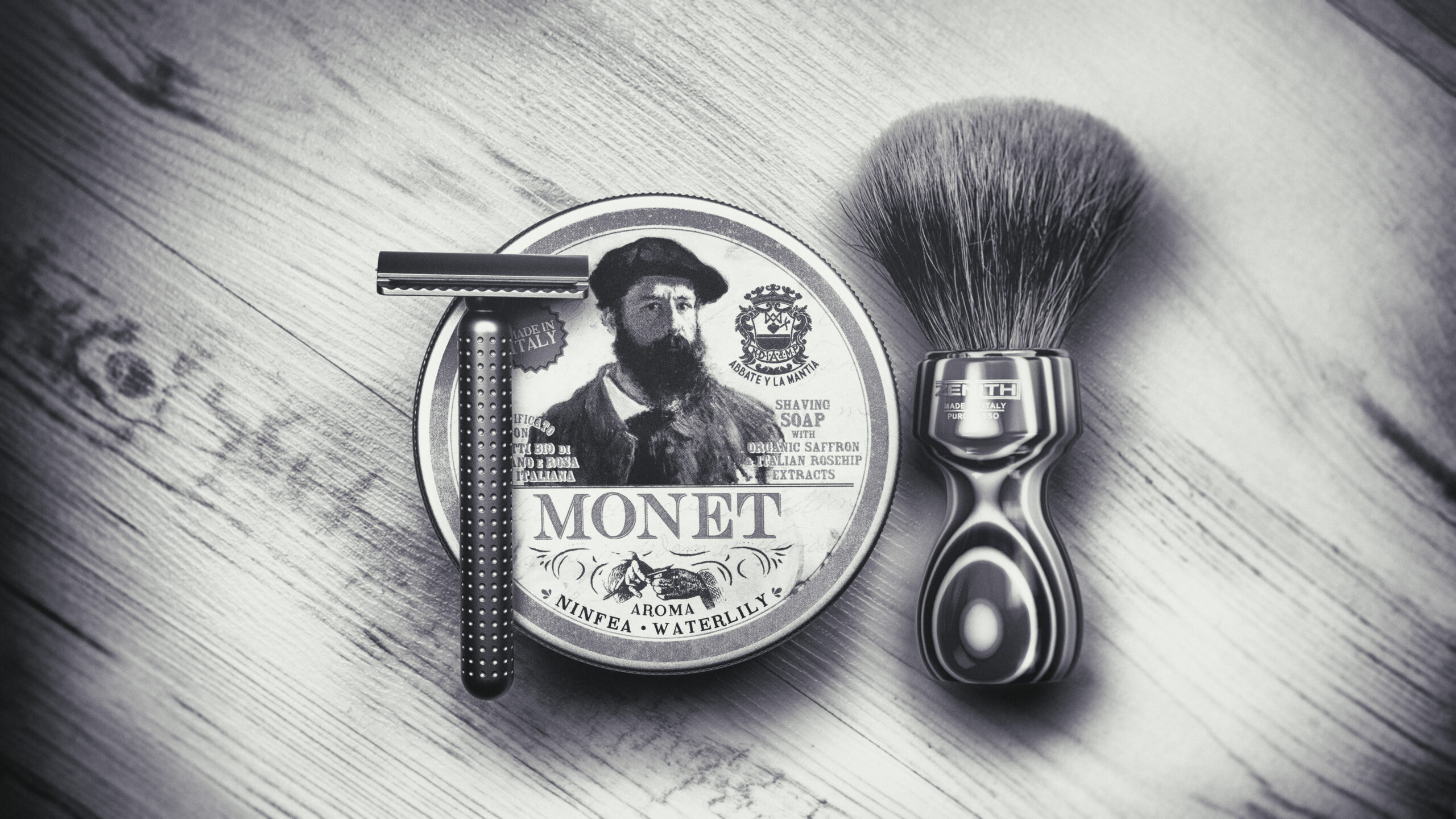 2022-07-17
DE Razor:

Tatara - Masamune

Blade:

Polsilver - Super Iridium

Shaving Brush:

Zenith - 507MC (Manchurian Badger - 26mm Bulb)

Shaving Soap:

Abbate Y La Mantia - Monet

Aftershave Splash:

Abbate Y La Mantia - Monet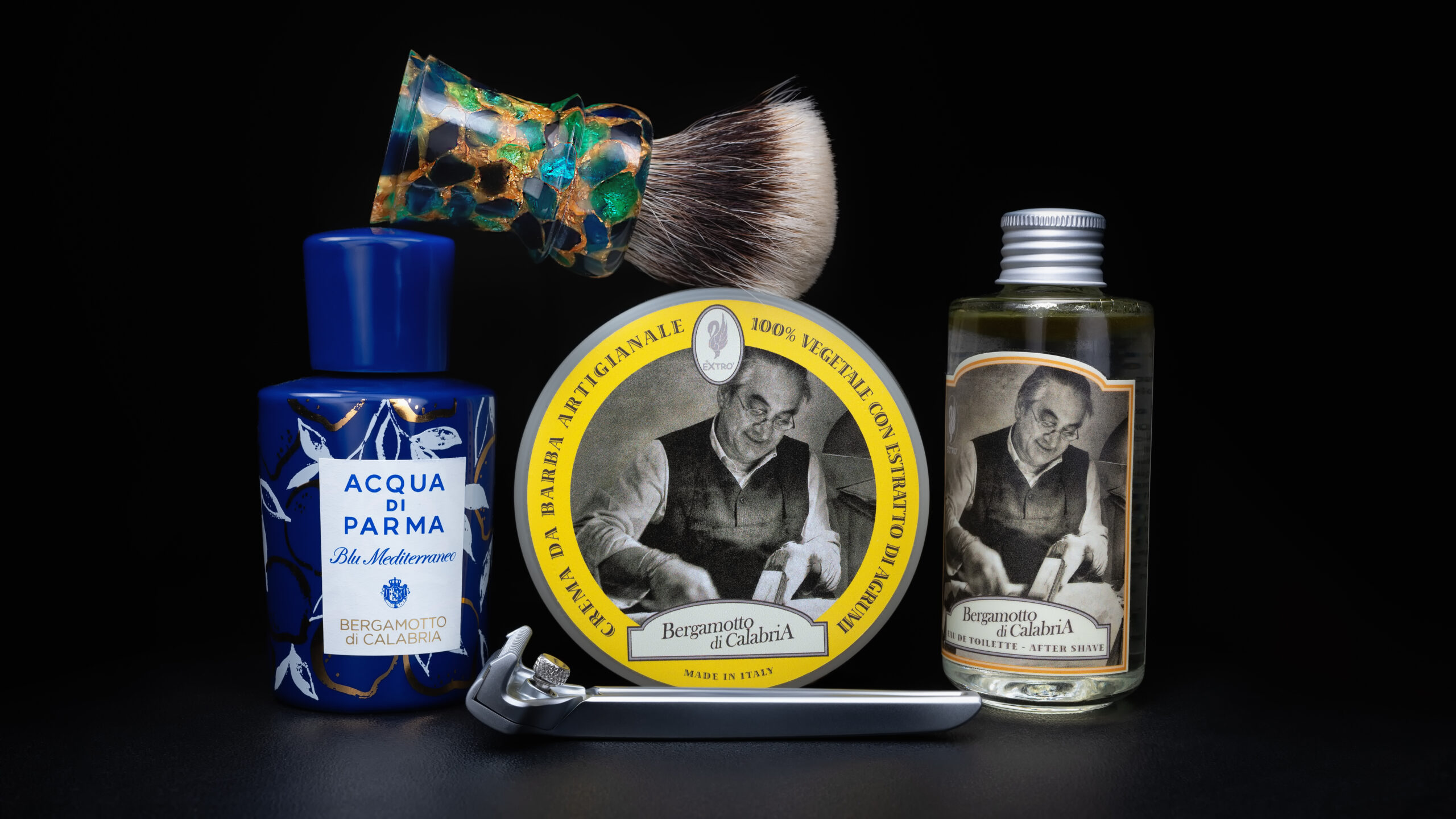 2022-07-10
SE Razor:

Supply Provision Co. - The Single Edge SE

Blade:

Supply Provision Co. - Black Label

Shaving Brush:

Leonidam - Horus (Silvertip Badger - 26mm Fan)

Shaving Cream:

Extro Cosmesi - Bergamotto di Calabria

Aftershave Splash:

Extro Cosmesi - Bergamotto di Calabria

Fragrance:

Acqua di Parma - Blu Mediterraneo - Bergamotto di Calabria - La Spugnatura - EdT (100 ml)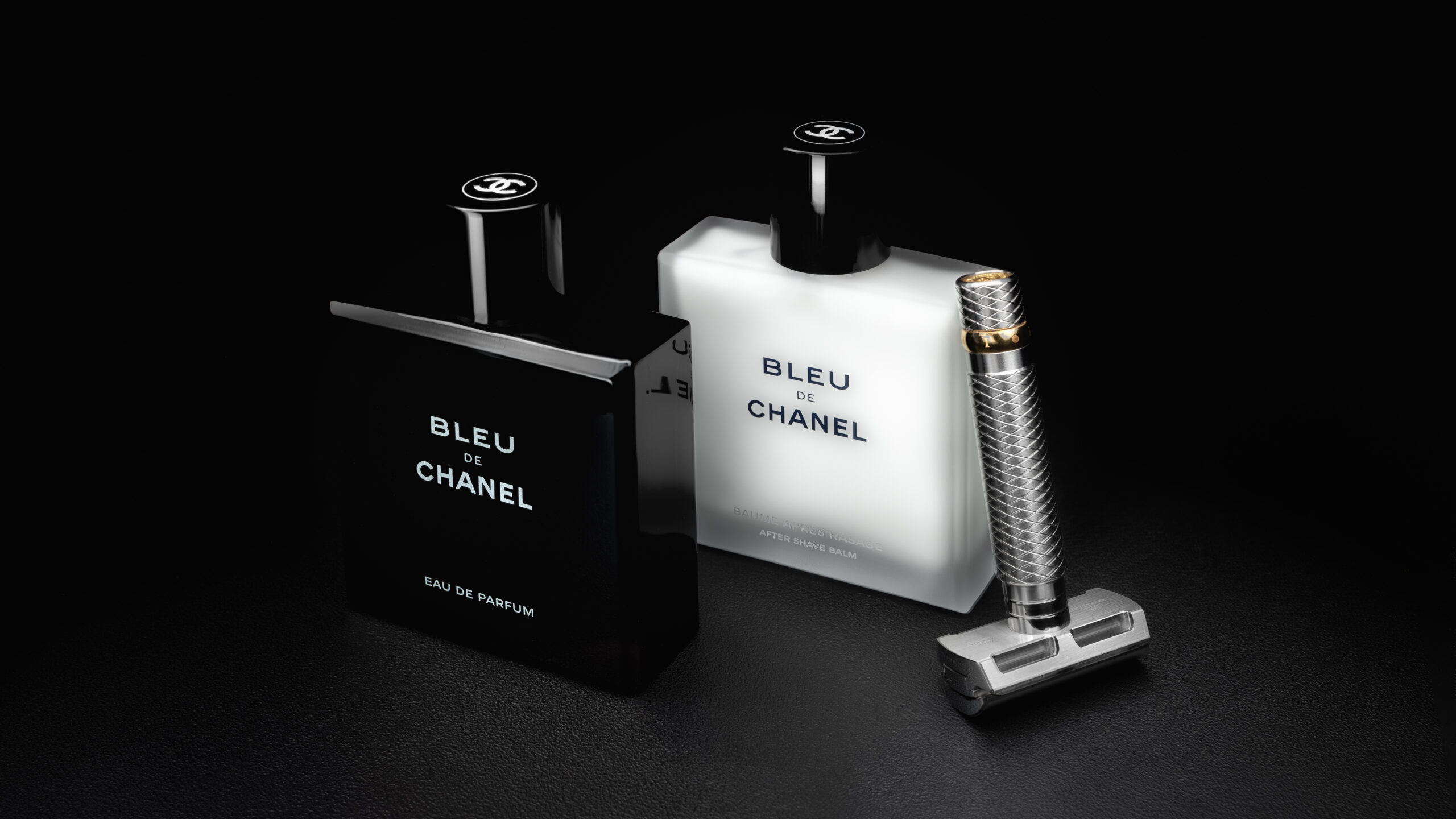 2022-07-05
DE Razor:

Rocnel - Sailor 2020

Blade:

Polsilver - Super Iridium

Shaving Brush:

Acqua di Parma - Barbiere Black (Synthetic - 24mm Fan)

Shaving Soap:

Noble Otter - Bare

Aftershave Balm:

Chanel - Bleu de Chanel

Fragrance:

Chanel - Bleu de Chanel - EdP (100 ml)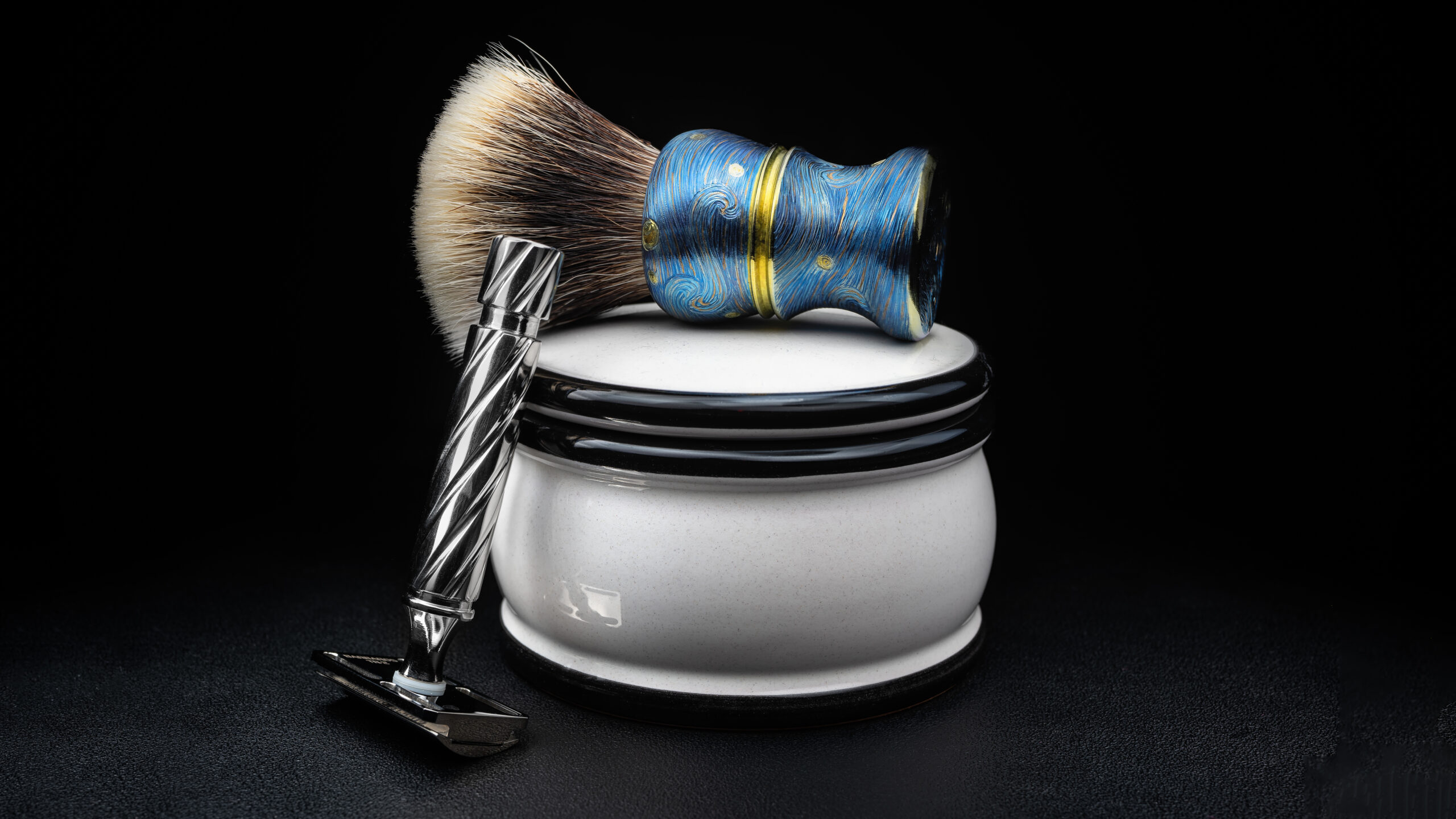 2022-07-03
DE Razor:

Barbaros - TR-2

Blade:

Polsilver - Super Iridium

Shaving Brush:

Arno Brush - Special Version Titanium Carved Van Gogh Starry Sky Class A-2 (Finest Badger - 28mm Fan)

Shaving Soap:

PannaCrema - Nuàvia Nera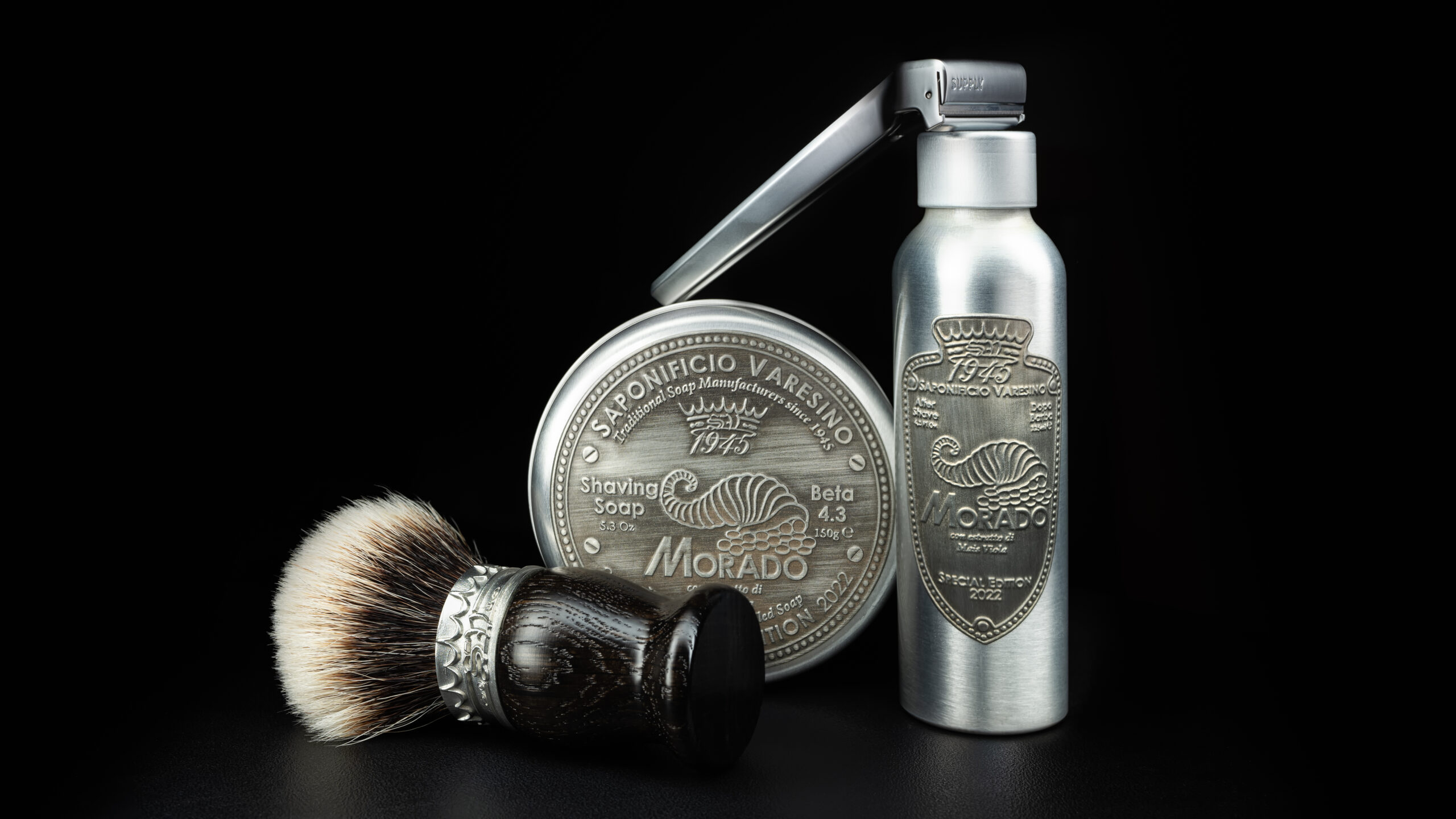 2022-06-28
SE Razor:

Supply Provision Co. - The Single Edge Pro

Blade:

Supply Provision Co. - Black Label

Shaving Brush:

Saponificio Varesino - Bog Oak (Manchurian Badger - 26mm Bulb)

Shaving Soap:

Saponificio Varesino - Morado - Beta 4.3

Aftershave Splash:

Saponificio Varesino - Morado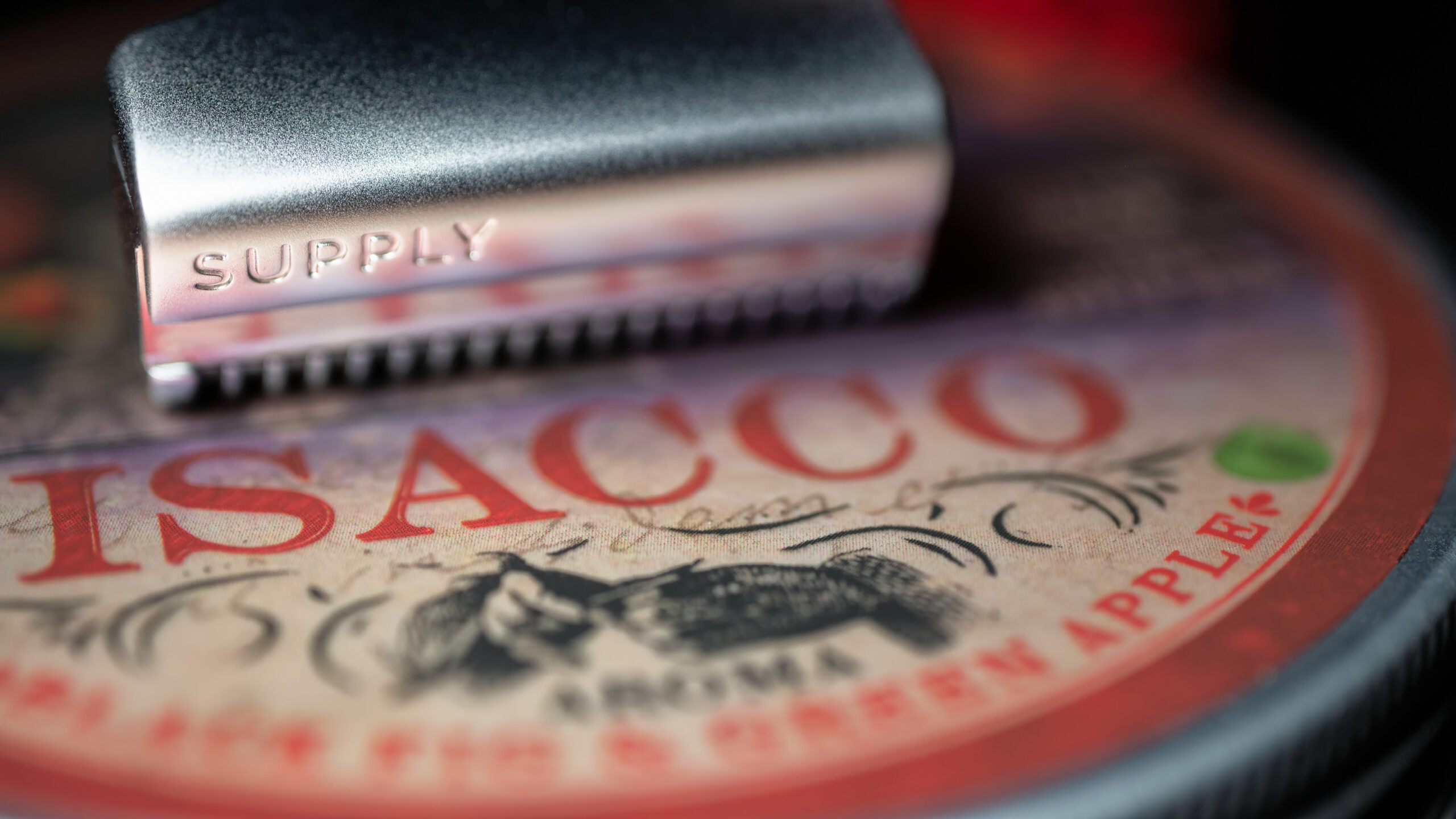 2022-06-25
SE Razor:

Supply Provision Co. - The Single Edge SE

Blade:

Supply Provision Co. - Black Label

Shaving Brush:

Declaration Grooming - The Theodore Blood of Kings B3 (Finest Badger - 27mm Fan)

Shaving Soap:

Abbate Y La Mantia - Isacco

Aftershave Splash:

Abbate Y La Mantia - Isacco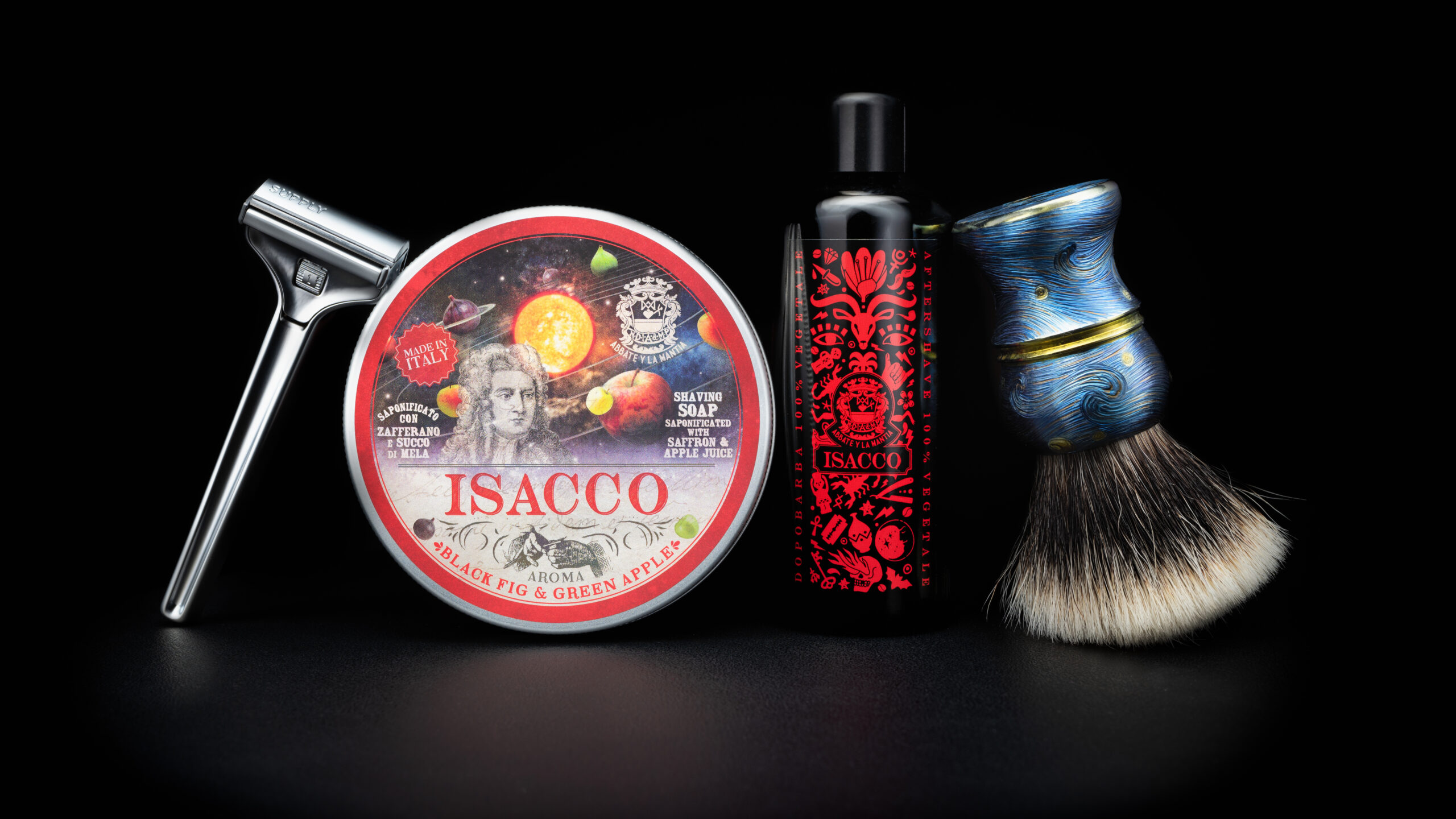 2022-06-23
SE Razor:

Supply Provision Co. - The Single Edge Pro

Blade:

Supply Provision Co. - Black Label

Shaving Brush:

Arno Brush - Special Version Titanium Carved Van Gogh Starry Sky Class A-2 (Finest Badger - 28mm Fan)

Shaving Soap:

Abbate Y La Mantia - Isacco

Aftershave Splash:

Abbate Y La Mantia - Isacco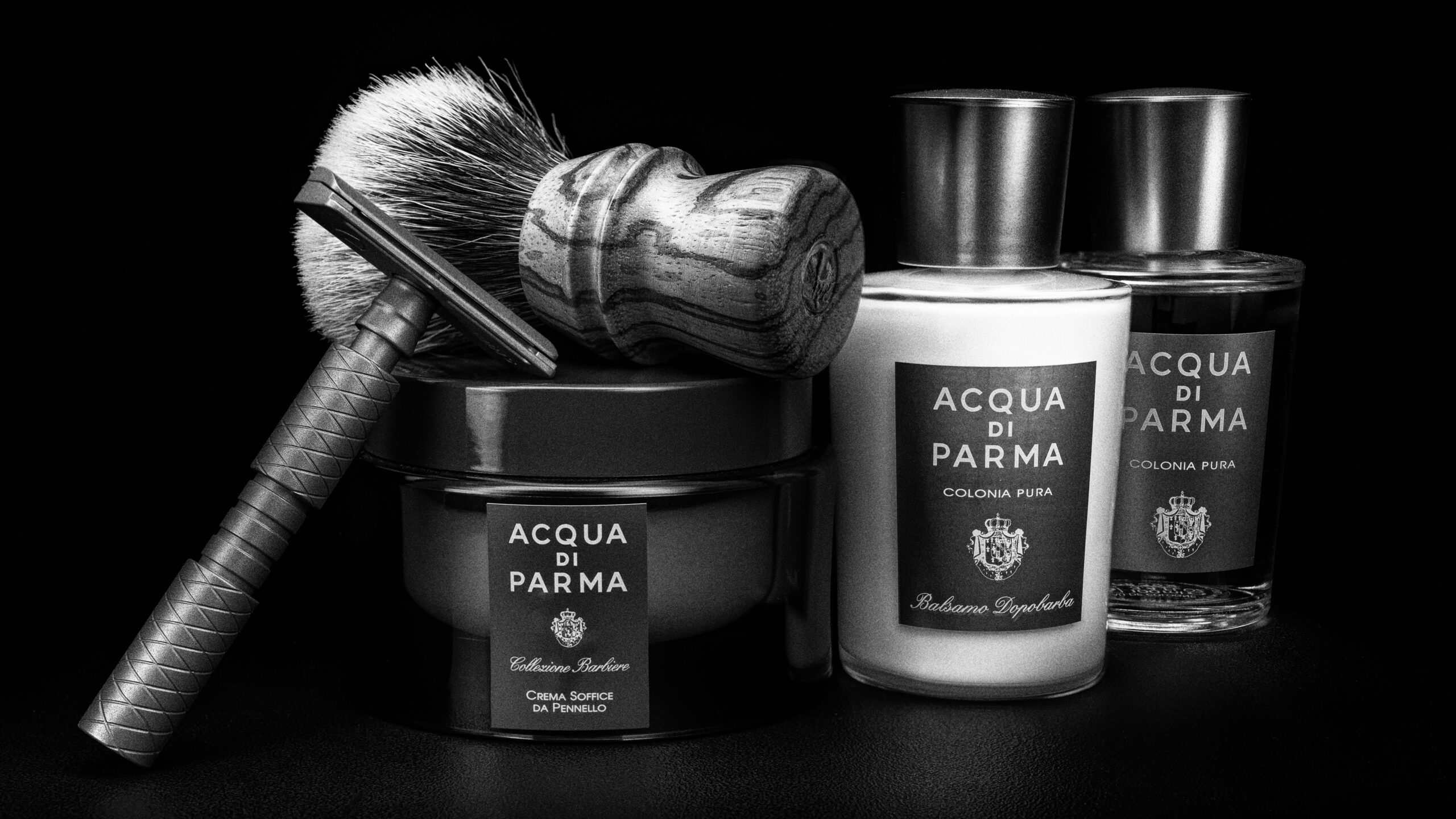 2022-06-18
DE Razor:

Shield Razors - Titanium - Defender DE - 1.35

Blade:

Schick - P-30 Proline Artist Club Style

Shaving Brush:

J&T - ChrisVM (Finest Badger - 24mm Fan)

Shaving Cream:

Acqua di Parma - Collezione Barbiere

Aftershave Balm:

Acqua di Parma - Colonia Pura

Fragrance:

Acqua di Parma - Colonia Pura - EdC (100 ml)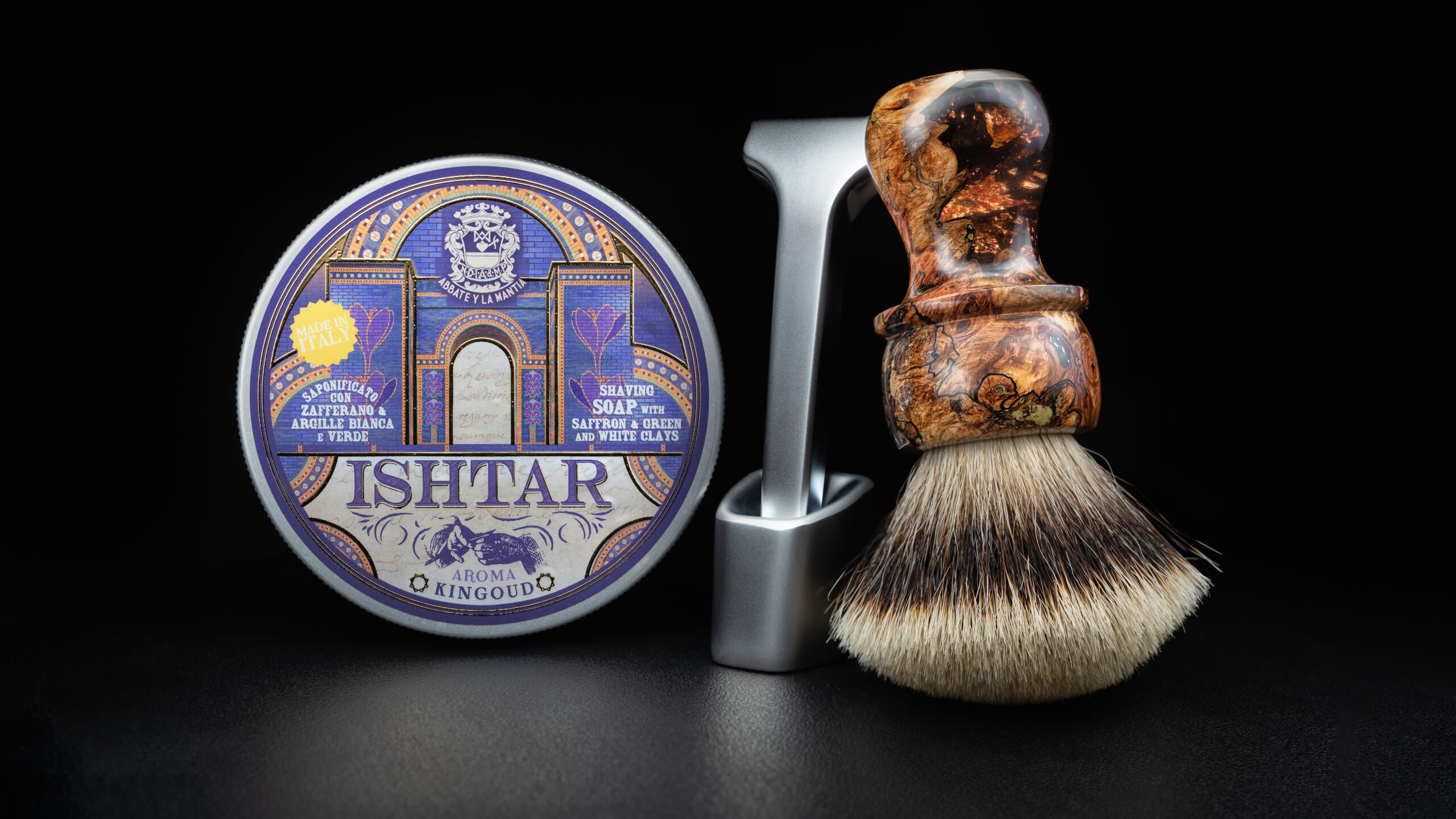 2022-06-16
SE Razor:

Supply Provision Co. - The Single Edge 2.0

Blade:

Supply Provision Co. - Black Label

Shaving Brush:

Black Anvil Shaving - Moralltach Dunfierth Chestnut Hybrid (Silvertip Badger - 26mm Fan)

Shaving Soap:

Abbate Y La Mantia - Ishtar

Aftershave Splash:

Abbate Y La Mantia - Ishtar

Accessoires:

Supply Provision Co. - Shaving Stand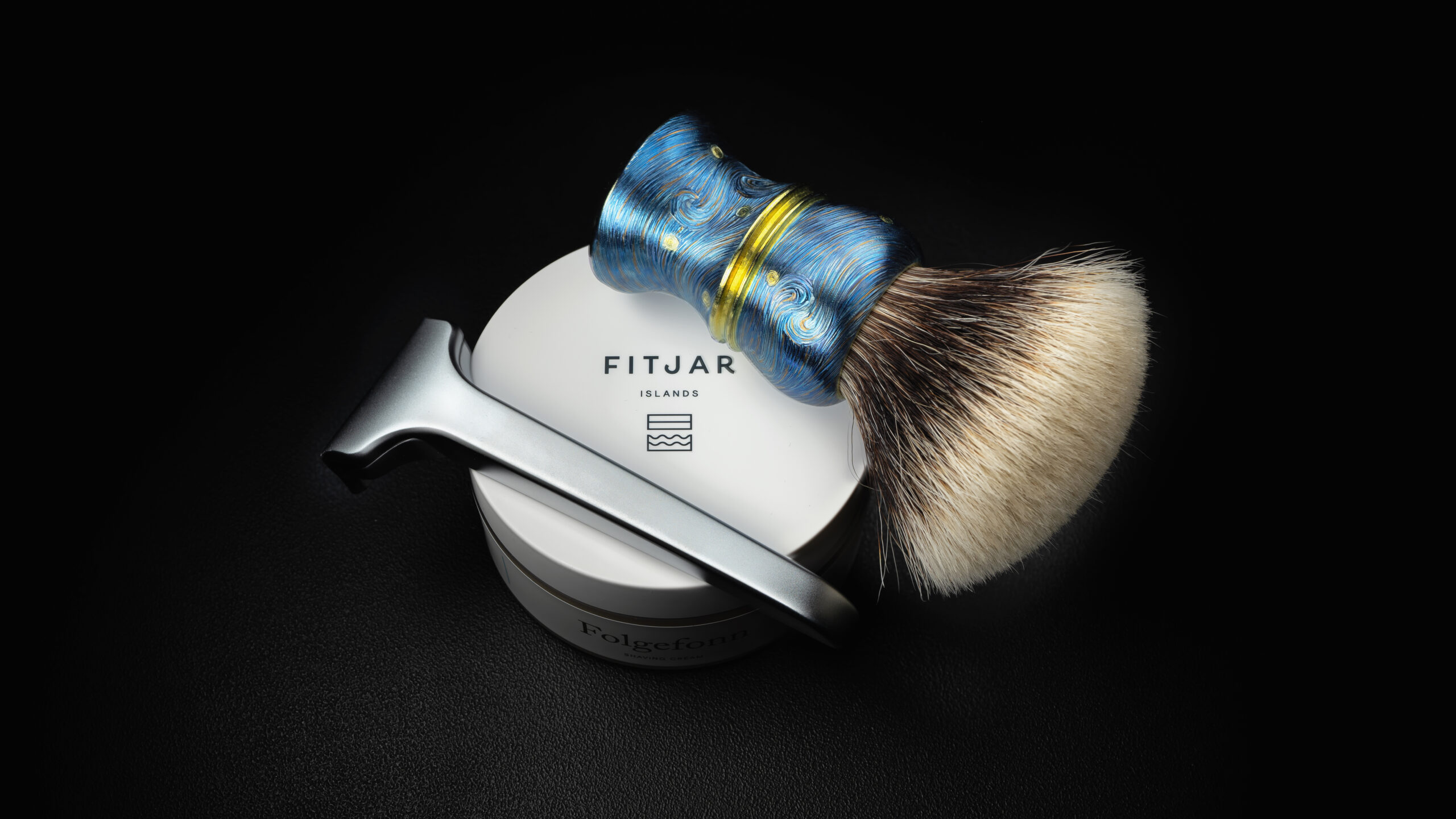 2022-06-14
SE Razor:

Supply Provision Co. - The Single Edge 2.0

Blade:

Supply Provision Co. - Black Label

Shaving Brush:

Arno Brush - Special Version Titanium Carved Van Gogh Starry Sky Class A-2 (Finest Badger - 28mm Fan)

Shaving Cream:

Fitjar Islands - Folgefonn

Aftershave Balm:

Fitjar Islands - Folgefonn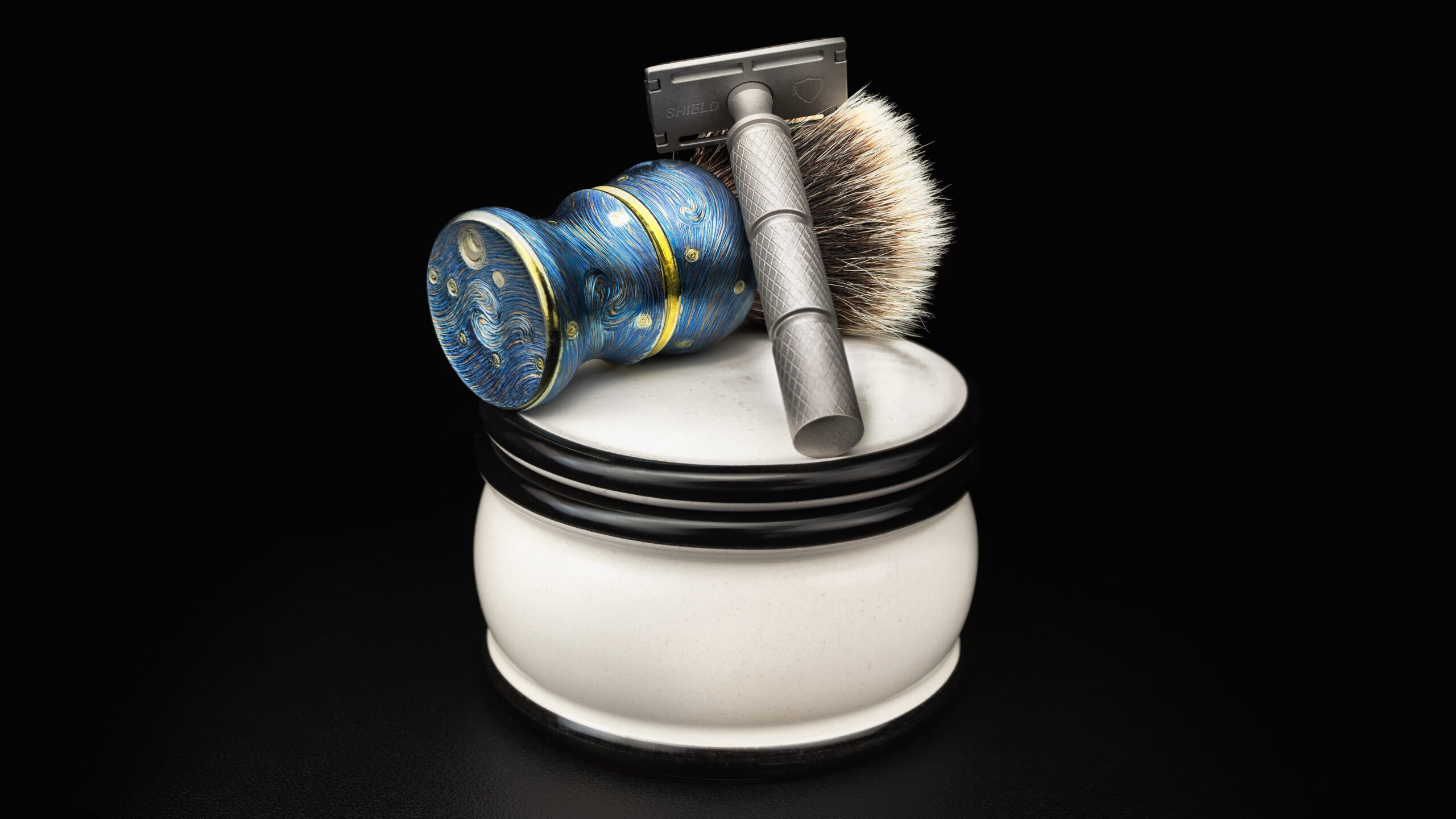 2022-06-12
SE Razor:

Shield Razors - Titanium - Avenger SE - 1.15

Blade:

Polsilver - Super Iridium

Shaving Brush:

Arno Brush - Special Version Titanium Carved Van Gogh Starry Sky Class A-2 (Finest Badger - 28mm Fan)

Shaving Soap:

PannaCrema - Nuàvia Nera

Fragrance:

Acqua di Parma - Colonia Pura - EdC (100 ml)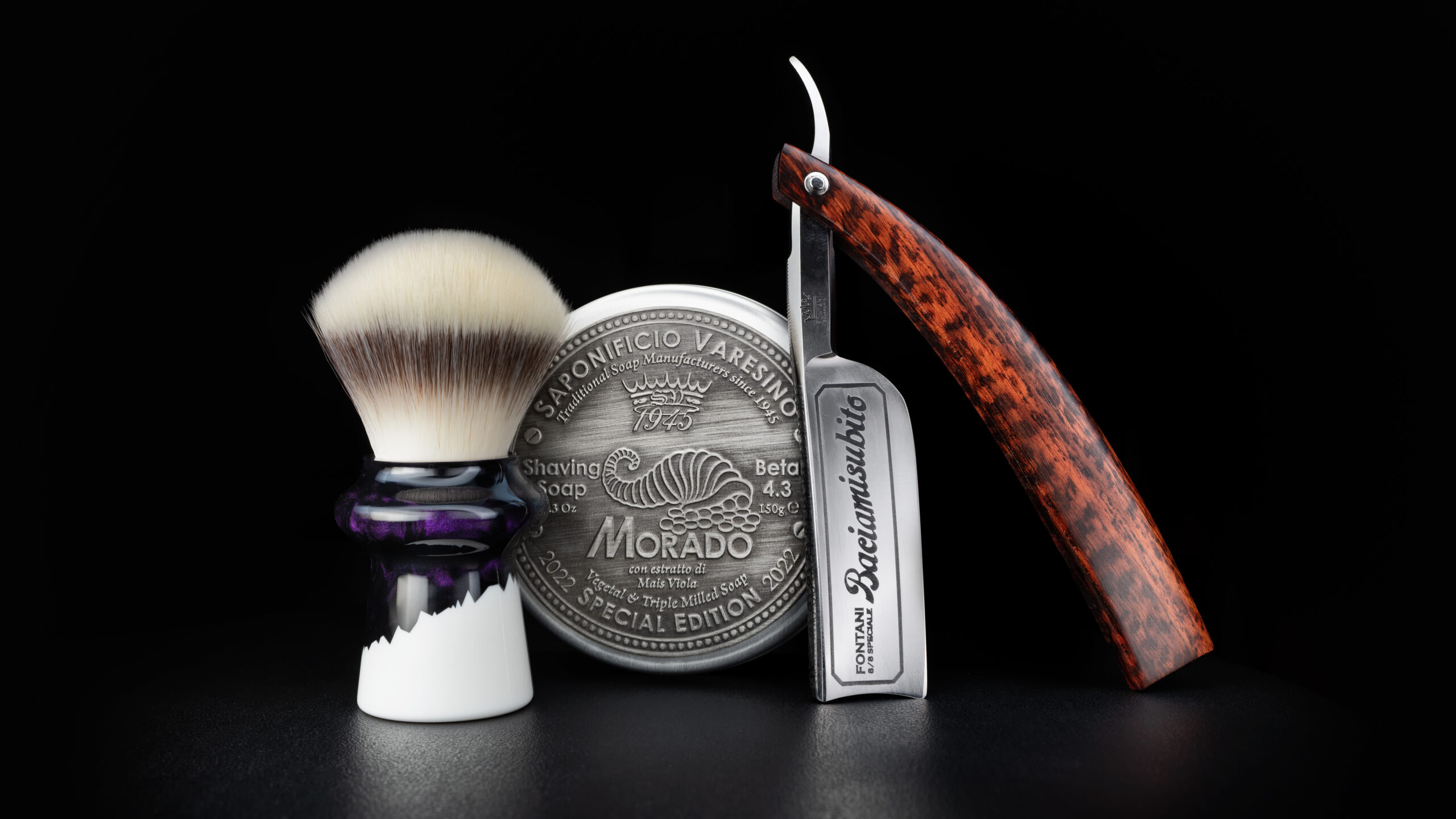 2022-06-04
Straight razor:

Fontani Scarperia - Legno Serpente - Spanish Point - 8/8 - Near Wedge - Full Mirror Finish

Shaving Brush:

Wald Shaving - A1 #55 Nimbus Gengar (Synthetic - 29mm Fan)

Shaving Soap:

Saponificio Varesino - Morado - Beta 4.3

Aftershave Splash:

Saponificio Varesino - Morado

Shower Gel:

Saponificio Varesino - Morado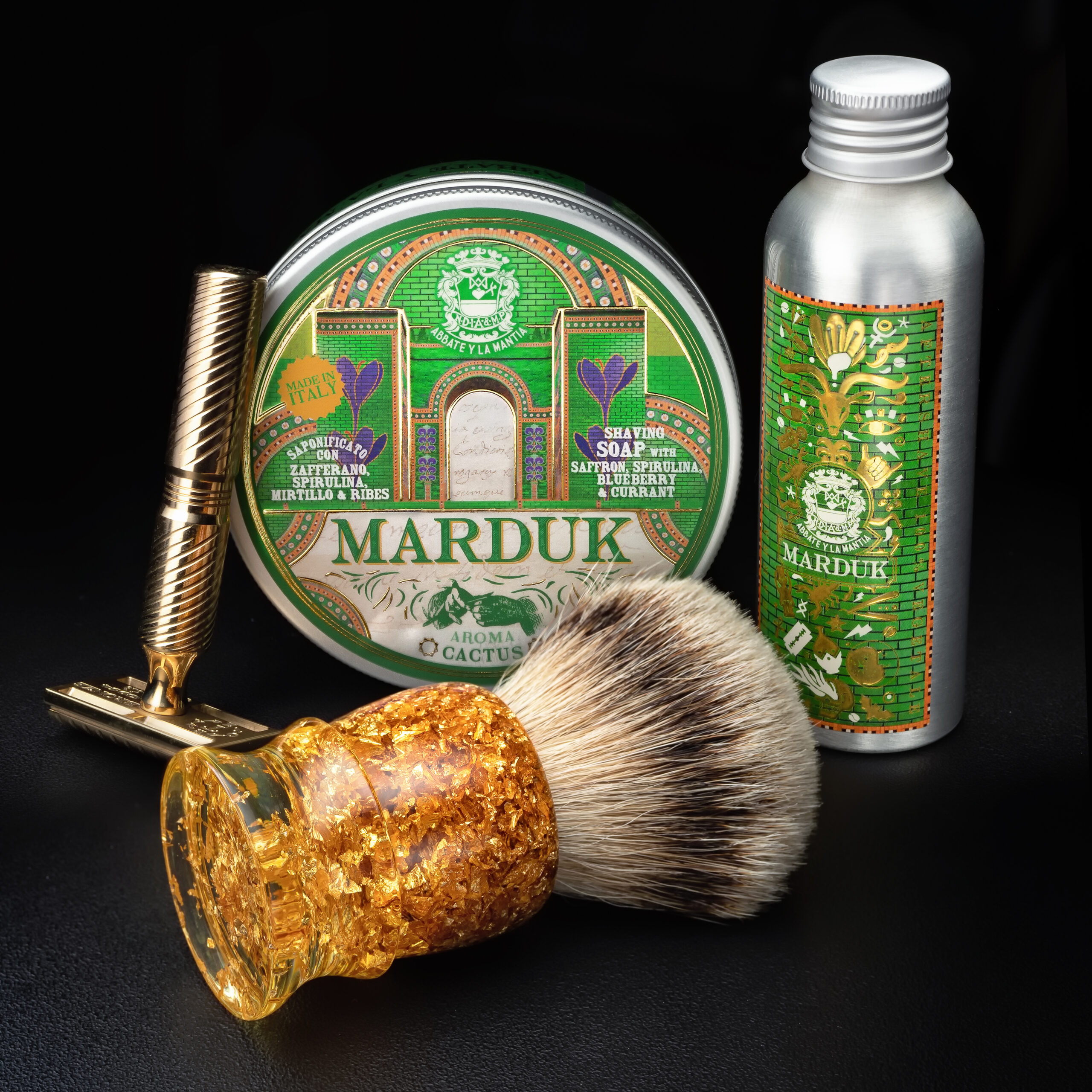 2022-05-29
DE Razor:

Timeless Razor - Solid Bar - 0.38mm - TRH6 - Bronze

Blade:

Polsilver - Super Iridium

Shaving Brush:

Edward Brice - #79 Au (Silvertip Badger - 26mm Fan)

Shaving Soap:

Abbate Y La Mantia - Marduk

Aftershave Splash:

Abbate Y La Mantia - Marduk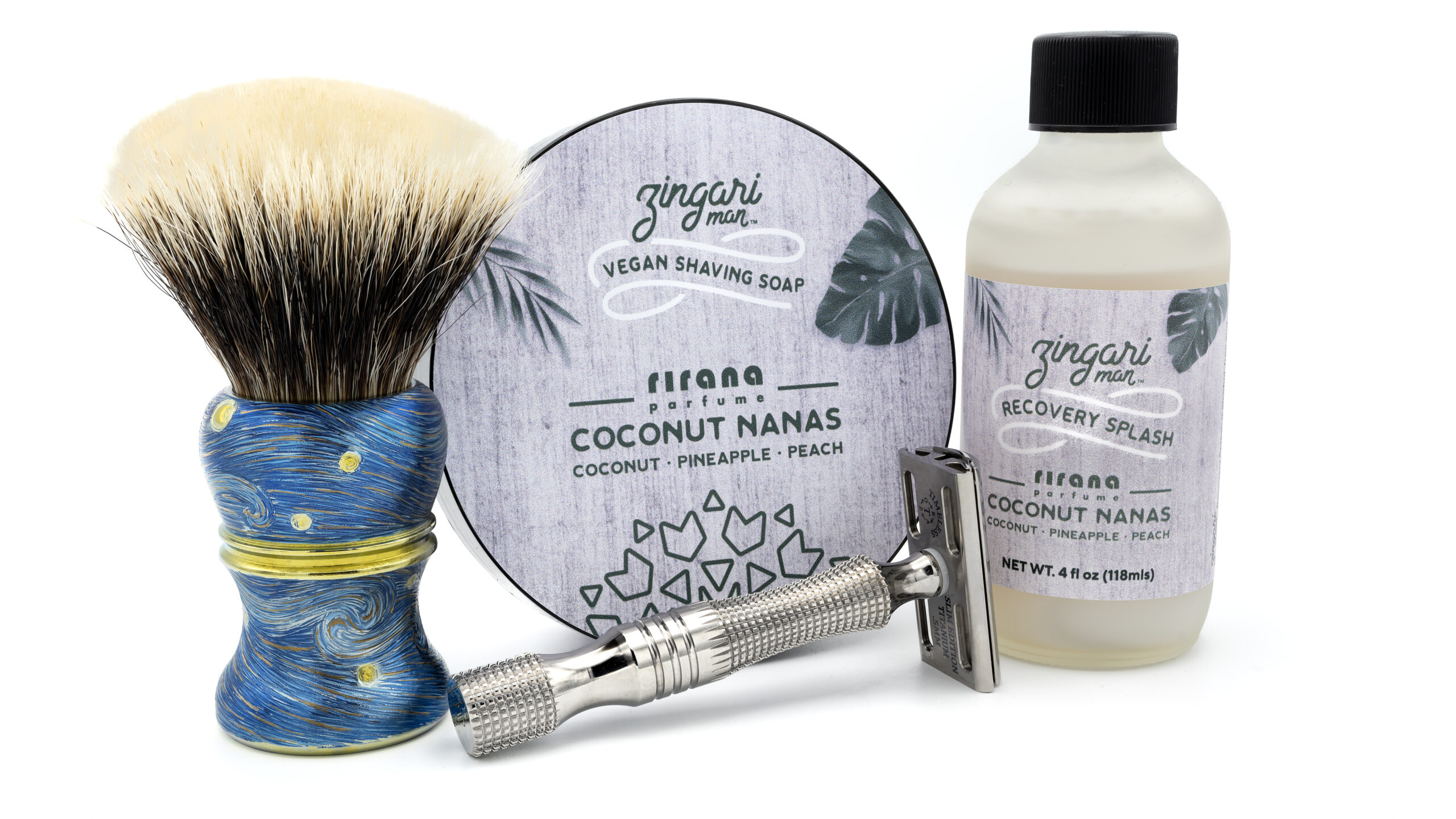 2022-05-22
DE Razor:

Timeless Razor - Solid Bar - 0.50mm - TRH8 - Titanium - SLIM Edition - Polished

Blade:

Polsilver - Super Iridium

Shaving Brush:

Arno Brush - Special Version Titanium Carved Van Gogh Starry Sky Class A-2 (Finest Badger - 28mm Fan)

Shaving Soap:

Zingari Man / Rirana Parfume - Coconut Nanas

Aftershave Splash:

Zingari Man / Rirana Parfume - Coconut Nanas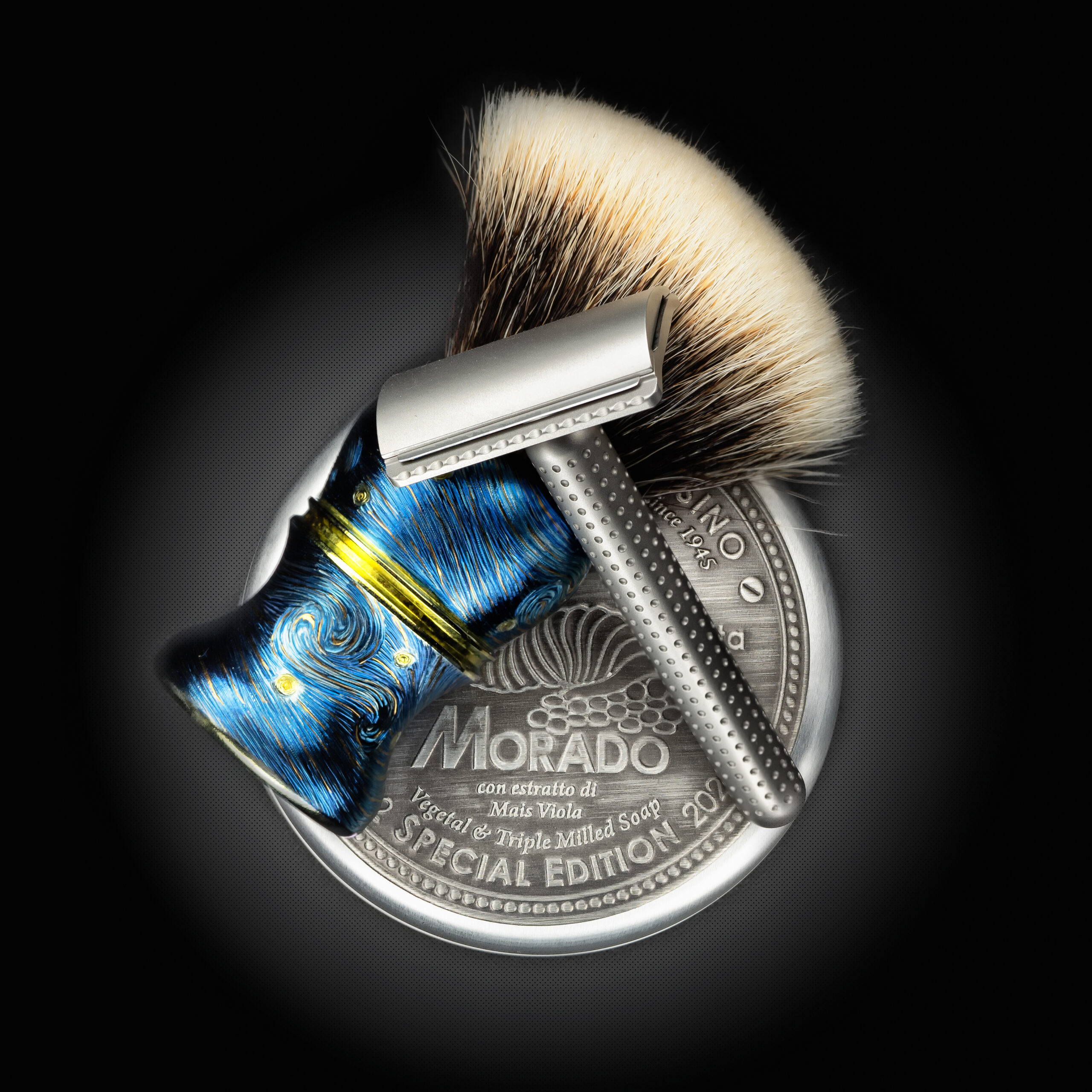 2022-05-17
DE Razor:

Tatara - Masamune

Blade:

Polsilver - Super Iridium

Shaving Brush:

Arno Brush - Special Version Titanium Carved Van Gogh Starry Sky Class A-2 (Finest Badger - 28mm Fan)

Shaving Soap:

Saponificio Varesino - Morado - Beta 4.3

Fragrance:

Saponificio Varesino - Morado - EdP (100 ml)